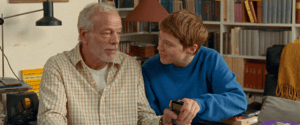 Zurich Film Festival Dispatch – Part 7
The 18th Zurich Film Festival ran from September 22 to October 2. Check here for the full lineup. Some films mentioned below will be reviewed separately in full-length writeups, but for now, here are some initial impressions. This is the last part of Deep Focus Review's dispatch from the festival. Check out Part 1, Part 2, Part 3, Part 4, Part 5, and Part 6.
The tagline of the Zurich Film Festival (ZFF) is …'Cause Life is Better with Movies!, and the experience I had at this year's edition of the festival was further proof that this is indeed the case. I had a great time at Zurich, where I saw 23 films in ten days. Apart from The Son, Florian's Zeller disappointing follow-up to The Father, I liked all of these films to varying degrees. While some of the new films by directors I love did not quite live up to their previous work and my high exceptions (such as Luca Guadagnino's Bones and All, and Hirokazu Kore-eda's Broker), there were other films that blew me away and by far surpassed my expectations (above all Saeed Roustayi's Leila's Brothers, the best film I saw at this year's ZFF).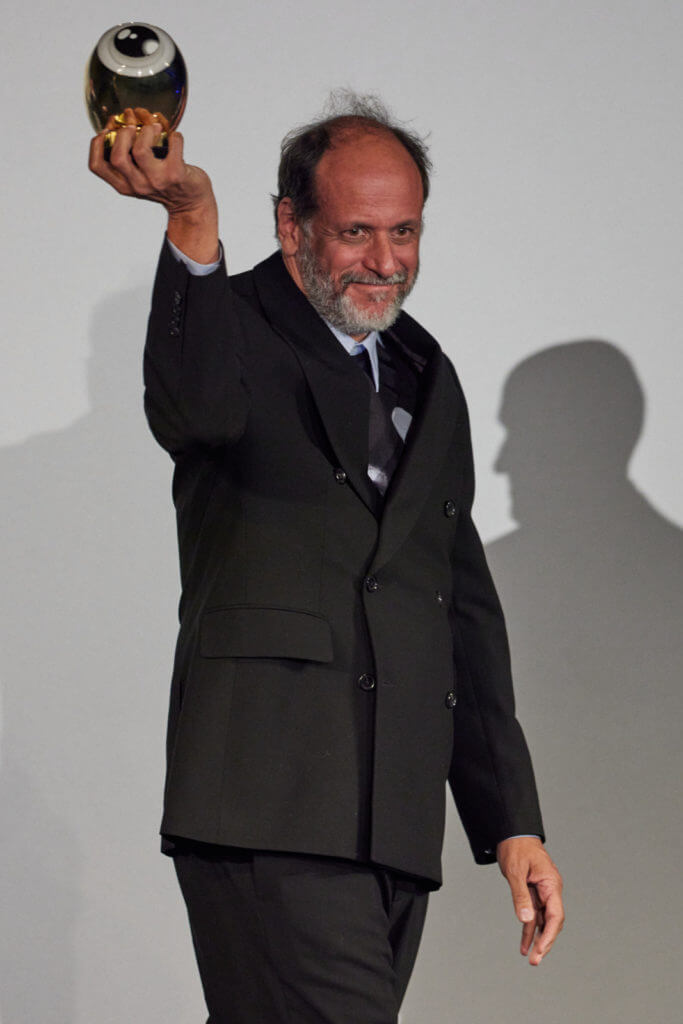 In addition to watching many great films, I also got the chance to see some high-profile filmmakers who came to Zurich to present their work. My personal highlights were seeing Cristian Mungiu and Mia Hansen-Løve–two directors I greatly admire, and whose new films, R.M.N. and One Fine Morning, were among the very best I saw at this year's ZFF. Further highlights were the ceremony where Luca Guadagnino received the ZFF's A Tribute to… Award for his life's work (pictured on the right), and the Swiss premiere of The Line with Ursula Meier and two cast members in attendance.
Unfortunately, I did not get to see any of the films that won the international competition of this year's ZFF: The Kings of the World by Columbian director Laura Mora (Feature Film Competition), Sam Now by American director Reed Harkness (Documentary Competition), and Stuntwomen by Swiss director by Elena Avdija (Focus Competition). I mostly focused on high-profile films that were shown in the ZFF's Gala Premieres section, and I only saw two films that were in competition (Aftersun and Katrina Babies). Therefore, I cannot comment on whether the above-mentioned films are deserving winners, but I will certainly keep an eye out for them.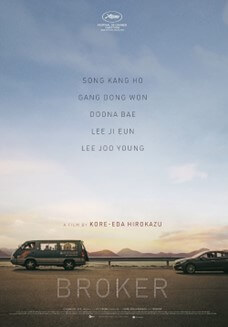 Broker
Gala Premieres
After winning the Palme d'Or for his 2018 film Shoplifters, Japanese writer-director Hirokazu Kore-eda made the underrated The Truth in 2019. Set in France and featuring French acting legends Catherine Deneuve and Juliette Binoche, it was his first film shot in a language and country not his own, and it showed his ability to successfully convey his trademark humanism and thematic concerns regardless of where his films are set and made. His most recent film, Broker, proves that this was no fluke. Set and shot in South Korea and featuring the great South Korean actors Song Kang-ho (Parasite, Snowpiercer) and Bae Doona (Cloud Atlas, The Host), Kore-eda's footprint is instantly recognizable to anyone who is familiar with his work.
Broker opens with a young mother called So-young (K-pop star Ji-eun Lee) leaving behind her newborn baby in front of a baby box, a place babies can be brought to anonymously to be cared for by others. The baby box in the film is run by a church, and So-young's baby is picked up by Dong-soo (Dong-won Gang), who works for the church, and his friend Sang-hyeon (Song Kang-ho), who owns a launderette. As quickly becomes apparent, the two men do not follow the rules regarding what should be done when babies are put in the church's baby box. Instead, they shockingly intend to sell the baby (hence the film's title), and they quickly delete the video footage depicting the baby being dropped off to avoid the church knowing about it. Their plan is complicated when So-young starts having second thoughts and returns to the church a few days later. Even though no official record of So-young's baby exists at the church, she manages to get in contact with Sang-hyeon and Dong-soo, who admit their child trafficking business to her.
As always, Kore-eda shows a huge amount of empathy towards his characters. As we learn more about So-young, Sang-hyeon, and Dong-soo's backstories and motives, it becomes clear that things are not black and white, and that we were perhaps too quick to pass judgment on their actions. For reasons whose specifics are best left unspoiled, the three of them embark on a road trip with So-young's baby, and they inadvertently pick up an orphan boy called Hae-jin (a scene-stealing Seung-soo Im) along the way. Even though it took me a while to warm up to these characters, they ultimately won me over, and I deeply cared for them by the end of the film. During their road trip, they get to know and bond with each other, and they build a touching makeshift family. Through this dynamic, Kore-eda explores the theme of choosing one's own family, and he demonstrates that being a family must not necessarily mean being related by blood (which is something he has already done in previous films, most notably in Shoplifters).
Unfortunately, the film's moving main storyline is complemented by an unconvincing crime subplot. It features two detectives called Soo-jin (Bae Doona) and Lee (Lee Joo-young), who follow Sang-hyeon and Dong-soo as they want to catch them in the act of selling a baby. This subplot did not fit the tone of the rest of the film, and it took me out of the main storyline on several occasions (whenever Kore-eda cut to Soo-jin and Lee, I was hoping that he would quickly return to the film's other characters whose storyline was much more engaging). Furthermore, the way the crime subplot is ultimately woven into the film's main storyline felt overly contrived. I would have preferred Kore-eda to leave out the crime subplot and instead engage more deeply with the cultural specificity of the film's setting. Unlike in a lot of other developed countries, baby boxes operate on private donations without any public support in South Korea. However, this is only hinted at in the film and never thoroughly explored, which feels like a missed opportunity.
Despite feeling a sense of familiarity and being underwhelmed by the crime subplot, I still enjoyed Broker for the most part. I have long been a fan of Kore-eda, and his singular gift for telling moving and humanistic stories shines through in the relationship that develops between So-young, Sang-hyeon, Dong-soo, Jae-hin, and So-young's baby. Furthermore, the film features several of the writer-director's trademark little moments of humor, and it is elevated by great performances from its ensemble cast (especially by Song Kang-ho, who deservedly won the Best Actor Award at Cannes for his performance in the film, and Ji-eun Lee). While Broker does not rank among Kore-eda's best work, it is still worth seeing–especially for fellow fans of the writer-director, who are sure to care as much for So-young, Sang-hyeon, Dong-soo, Jae-hin, and So-young's baby as I did. 3/4 Stars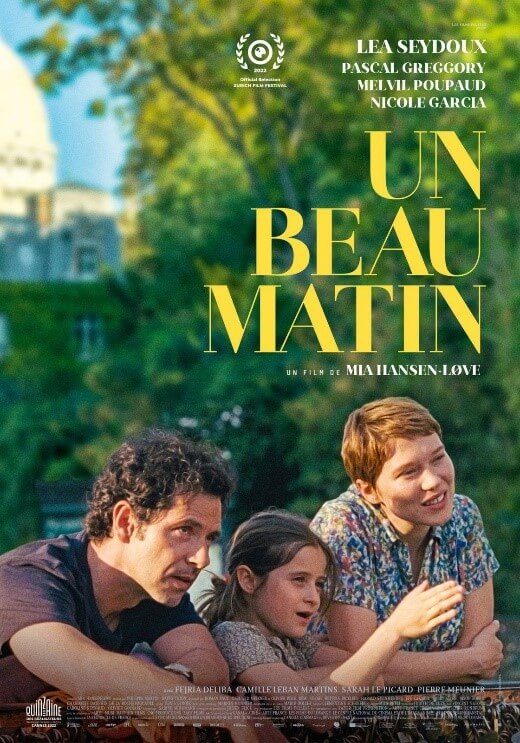 One Fine Morning
Gala Premieres
Over the years, French writer-director Mia Hansen-Løve (Bergman Island, Things to Come) has quietly but assuredly built an impressive body of work and created her own unique style. Her films contain autobiographical elements, an idiosyncratic use of music, a sly sense of humor, and the use of different seasons to convey the passing of time as well as the character's changing emotions. Above all, they feel truthful and lived-in, and one always gets the sense that her fully-fledged characters are real people who have already existed before we meet them, and who will continue to exist once the screen has faded to black. These characteristics also apply to her most recent film, One Fine Morning. It premiered in the Directors' Fortnight section at Cannes earlier this year, where it won the Europa Cinemas Label Award for Best European Film (although it would have deserved a slot in the festival's main competition).
One Fine Morning is set in Paris and tells the story of Sandra (Léa Seydoux), a young widow who must juggle working as an interpreter, raising her eight-year-old daughter Linn (Camille Leban Martins), and taking care of her aging father Georg (Pascal Greggory). Georg suffers from Benson's syndrome, a rare degenerative condition that causes him to lose his sight, memory, and ability to live independently. As Hansen-Løve, who was at Zurich to present the film, explained in the Q&A following my screening, she made the film to process the death of her father, and she even shot some of the film's scenes in hospitals and retirement homes where her father was treated in real life. Because of this, One Fine Morning feels incredibly authentic, and I have rarely seen old-age illness and elderly care depicted in such an honest and empathetic manner.
Despite this weighty subject matter, One Fine Morning is far from being a hard watch. Hansen-Løve adopts her typical light touch throughout, and she juxtaposes the film's themes of illness and loss with the theme of rebirth as Sandra meets and becomes romantically involved with an old friend called Clément (Melvil Poupaud). However, Sandra and Clément's romance is complicated by the fact that Clément is married and has a son, which makes it unclear whether they can build a lasting relationship or whether they will only share a short-lived affair. In addition to Sandra, Clément, Georg, and Linn, the film is rounded off by several colorful side characters who all leave strong impressions, especially Sandra's mother and Georg's ex-wife, Françoise (Nicole Garcia), and Sandra's great-grandmother, Jacqueline (played by the writer-director's grandmother, Jacqueline Hansen-Løve, in a lovely cameo).
Thanks to Hansen-Løve's unassuming but inimitable style, One Fine Morning is another quietly profound masterpiece by the writer-director. It is beautifully shot on 35mm by her regular cinematographer Denis Lenoir, and it features outstanding performances across the board. Above all, Seydoux shines in the leading role–far removed from the glamor that is often associated with the actress, her raw and moving performance is as good as anything she has ever done (if not better). Of all the films I saw at this year's ZFF, One Fine Morning was the one that resonated the most with me on an emotional and personal level. I deeply cared for Sandra, and even though it has already been more than a week since I saw the film, I still regularly catch myself thinking about her and hoping that she is OK, which is a testament to the film's power. Hansen-Løve has once again outdone herself and created a film whose countless beautiful little moments add up to something truly special. 4/4 Stars
---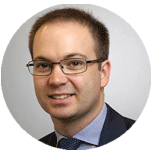 David Hill is a lawyer from Switzerland. He has long had a passion for cinema, and he uses most of his spare time to watch and research films. His main interest focuses on arthouse films, and he occasionally makes contributions to Deep Focus Review as a guest writer.