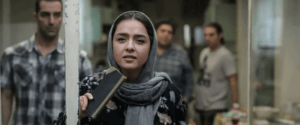 Zurich Film Festival Dispatch – Part 6
The 18th Zurich Film Festival runs from September 22 to October 2. Check here for the full lineup. Some films mentioned below will be reviewed separately in full-length writeups, but for now, here are some initial impressions. Check out Part 1, Part 2, Part 3, Part 4, and Part 5.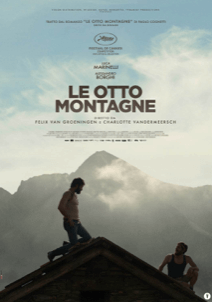 The Eight Mountains
Gala Premieres
Belgian director Felix van Groeningen (Beautiful Boy, The Broken Circle Breakdown) has been on my radar for several years, but for some reason, I never got the chance to see any of his films until The Eight Mountains. Co-directed and co-written with his life partner Charlotte Vandermeersch (who is mainly an actress, but already collaborated with van Groeningen on the screenplay for The Broken Circle Breakdown), his most recent film is set in Italy and based on Paolo Cognetti's 2016 novel of the same name. It had its world premiere at Cannes earlier this year, where it deservedly won the Jury Prize (ex-aequo with Jerzy Skolimowski's EO).
The Eight Mountains is a stunningly beautiful film, both visually and storywise. It tells the story of the life-long friendship between Pietro and Bruno. The first part of the film, which lasts for approximately 30 to 40 minutes, takes place during their childhood as the Turin-based Pietro meets the local Bruno while on vacation in the Italian Alps with his parents. In this section, the young Pietro and the young Bruno are played by Lupo Barbiero and Cristiano Sassella, respectively, who both deliver great child performances (which seems to be a throughline at this year's ZFF). Pietro and Bruno spend a lot of time together and quickly become close friends. Towards the end of their second vacation in the Italian Alps, Pietro's parents offer to take Bruno with them to Turin so that he can visit a high school there with Pietro, but his distant father does not allow this. This leaves Pietro and Bruno separated for several years and growing apart.
In the meantime, Pietro studies at a university and Bruno becomes a construction worker. With the exception of a brief interlude, which shows Pietro and Bruno seeing each other in a bar as adolescents without talking to each other, they only meet again as adults after Pietro's father, Giovanni (Filippo Timi), has died. From this point on, Pietro and Bruno are played by Luca Marinelli and Alessandro Borghi, respectively, who are both outstanding and key to the film's success. Pietro, who had grown distant from his father, is astonished to learn that while he was away studying, Giovanni often went hiking with Bruno in the Italian Alps. Bruno tells Pietro that Giovanni had bought a remote piece of land with a ruined cabin shortly before his death, and that Bruno had promised to rebuild the cabin during the next summer. Despite Giovanni's death, Bruno intends to keep his promise, and he convinces Pietro to help him rebuild the cabin. While doing so, Pietro rekindles his friendship with Bruno and processes the loss of his father. From there on, the film follows Pietro and Bruno as they drift in and out of their lives over a time span of several years.
The most note- and praiseworthy aspect of The Eight Mountains is the cinematography by Ruben Impens (who had already shot van Groeningen's previous films, and who also collaborated with Julia Ducuournau on Titane and Raw). Shot in Academy ratio to fully capture the majestic height of the mountains in the Italian Alps, The Eight Mountains is easily one of the most visually impressive films of the year. However, it thankfully has a lot more to offer than breathtaking visuals. I was deeply moved by Pietro and Bruno's friendship, and the film's commentary on how easily you can lose sight of the people closest to you during the stress of day-to-day life resonated with me (when the astonished Pietro learns that Bruno and Giovanni spent a lot of time together, he remarks that people continue living their lives while you are away–a sentiment that rings true). The film also shows that even when you grow apart or are in different stages of life, true friends are always there when you need them, and that it is possible to quickly reconnect with them on a deep level even after having spent several years apart.
Unfortunately, the last 30 to 40 minutes of The Eight Mountains do not fully live up to what came before, and I started to feel its considerable runtime of almost two and a half hours towards the end. Furthermore, I could have done without Pietro's voiceover (likely a remnant of the film's literary roots), and I would have preferred the film to let its powerful imagery speak for itself. However, these are minor nitpicks that can easily be forgiven in the grand scheme of things. The Eight Mountains was still one of my personal highlights of this year's ZFF (also due to van Groeningen, Vandermeersch, Marinelli, and Borghi being present at my screening and clearly enjoying the rapturous response of the fully packed audience). The film is a moving ode to both friendship and nature, and it made me yearn to spend quality time with the people closest to me without the distractions of modern life and technology. It also made me want to catch up with van Groeningen's previous work as soon as possible, and I am already looking forward to seeing what he and Vandermeersch will do next. 3.5/4 Stars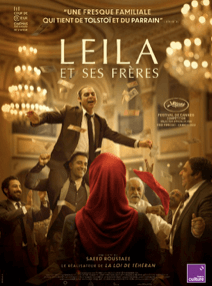 Leila's Brothers
Special Screenings
Leila's Brothers, the new film by young Iranian director Saeed Roustayi (Life and a Day, Just 6.5), premiered in the main competition at Cannes earlier this year. It follows Leila (Taraneh Alidoosti), a strong and fierce woman who is 40 years old, and her family. Leila lives with and looks after her parents (Saeed Poursamimi and Nayereh Farahani), and she has four brothers who each have distinctive personalities: The smart but passive Alireza (Navid Mohammadzadeh), who has moved away to work in a factory; the hot-tempered Farhad (Mohammad Ali Mohammadi), who lives with Leila and their parents and whose main interest is watching US wrestling on TV; the clumsy Parvid (Farhad Aslani), a family man who has several children and works as a bathroom janitor at a shopping mall; and the swaggering Manouchehr (Payman Maadi), who does not have much contact with the other family members and engages in shady dealings.
The film opens at Alireza's workplace, where security forces inform the workers, who have not been paid for several months, that the factory is closing. The security forces order the workers to leave the premises, but they instead start a revolt to protest against their treatment. This leads to an impressively staged set piece with hundreds of extras as chaos erupts when the security forces try to violently break up the protests. These early scenes are visceral and intense, and they announce Leila's Brothers as a large-scale production with high production values. Alireza chooses not to join his colleagues in the revolt and flees the scene. Now unemployed, he moves back into his parents' place, where he witnesses the economic hardships and day-to-day struggles of his family.
Although Leila is working, her income is barely enough to make ends meet–especially as she must also provide for her parents and her unemployed brother Farhad. She does however have a plan that she hopes will catapult her and her brothers out of poverty: After hearing that the shopping mall where Parvid works will be renovated and that a new retail space will become available for sale, she wants them to buy this space so that they can open a shop there and earn enough money to live decent lives. Thanks to her perseverance, Leila successfully convinces her brothers to join her plan. But getting together the money to buy the retail space is easier said than done. The rest of the film follows Leila and her brothers in their plight to fulfill Leila's plan, and to escape the limits of their social and economic situation. It is a fascinating plight that is full of ups and downs, and that kept me highly engaged throughout.
With a run time of almost three hours, Leila's Brothers was the longest film I saw at this year's ZFF, but it felt like one of the shortest. It works perfectly on a pure surface level thanks to its high entertainment value, but it also offers an abundance of subtext and intellectual rewards. The film deals with complex issues such as poverty, the economic divide between the haves and the have-nots, inflation, class, nepotism, corruption, workers' rights, the oppression of women in a patriarchal society, and the consequences of international politics (as well as Donald Trump's demented tweets during his presidency of the United States) on the day-to-day lives of common people living in Iran. While some of these issues are specific to the film's setting (and given additional poignancy by the protests that are currently taking place in Iran following the death of Mahsa Amini), several of the film's themes feel universal and should resonate with people around the world.
Leila's Brothers reminded me of the work of Asghar Farhadi (A Separation, The Salesman)–not only because of the presence of Farhadi regulars Alidoosti and Maadi but also because Roustayi leans into moral ambiguity and regularly introduces new revelations that make the viewer question their previous assumptions about the film's characters. It also made me think of Parasite, as it deals with similar themes and employs the juxtaposition between high and low as a visual metaphor for the characters' status, although in a less heightened manner. There are even shades of The Godfather in the film, however unlikely this may sound. Despite these comparisons, there is nothing derivative about Leila's Brothers, and it feels rawer and more urgent than most of Farhadi's work.
Roustayi's direction might seem unspectacular at first glance, but it has a form-follows-function approach that perfectly supports his story. Take a sequence at a huge wedding celebration with rich guests (which is part of a fascinating subplot that sees Leila's father having the unexpected chance to rise to a higher social class), where Roustayi suddenly introduces more dynamic camera moves and quicker cuts. This stands in contrast to the film's otherwise unobtrusive visual style that is still highly expressive thanks to the director's masterful framing and mise-en-scène. Furthermore, Leila's Brothers features outstanding performances across the board. Each member of the film's ensemble cast shines, especially Alidoosti, who gives a towering performance as Leila, the film's emotional center. Her character is a born leader and the only person who seems to be intelligent and tenacious enough to improve her family's situation in a sustainable manner–if only the patriarchal and oppressive society around her would let a woman assume such a role.
As should be apparent from the above-made remarks, I was deeply impressed by Leila's Brothers. It is easily one of the best films of the year, and it is baffling that it was not awarded any official prizes at Cannes (it at least won the independent FIPRESCI Prize that is awarded by the International Federation of Film Critics). Even though it was overlooked by the jury at Cannes and banned in Iran, I hope that Leila's Brothers will be seen by as many people as possible, which is nothing less than a film of such high quality deserves. 4/4 Stars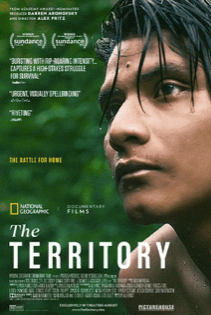 The Territory
Border Lines
Co-produced by Darren Aronofsky (Black Swan, mother!) under his Protozoa Pictures banner, The Territory is the feature debut of young American documentary filmmaker Alex Pritz. It follows the Uru-eu-wau-wau, an indigenous tribe living in the Amazon rainforest, who have seen their protected area come under threat due to illegal deforestation by settlers whose activity has been implicitly encouraged by the authorities since Jair Bolsonaro was elected president of Brazil in 2018. I saw the film on the eve of the first round of the 2022 presidential election in Brazil, and one can only hope that Bolsonaro's presidency and the illegal deforestation of the Amazon rainforest will come to an end as soon as possible.
The Territory is an immersive and competently made documentary. While it is clearly, and rightly so, on the side of the Uru-eu-wau-wau, it also gives some of the settlers a chance to express their views. The settlers are oblivious to the ecological importance of the Amazon rainforest, and they believe that they are entitled to conquer the land that belongs to the Uru-eu-wau-wau and make it their own. One of the settlers says that he feels like he is in a Western movie, and he draws parallels between the modern-day settlers in Brazil and the 19th-century pioneers on the American frontier. While I appreciated that Pritz also included the views of some of the settlers, I would have wished for a deeper investigation into the larger context of the illegal deforestation in the Amazon rainforest. At one point, it is mentioned that the settlers are supported by rich landowners, who remain in the background and will force the settlers to sell them the deforested land once the dirty work is done, but the film does not get to the bottom of this potentially illuminating fact.
The main focus of The Territory is to provide a ground's-eye view of the continued fight of the Uru-eu-wau-wau to protect their land from illegal deforestation. The film presents the tribe's young and charismatic leader Bitaté, who is fully aware of the power of images and equips his people with cameras and drones so they can document the settlers' activities (a lot of the footage shown in The Territory was shot by the Uru-eu-wau-wau themselves). Bitaté and his tribe are supported by environmental activist Neidinha, who forwards the footage captured by the Uru-eu-wau-wau to authorities and journalists as proof of the illegal deforestation. Neidinha is constantly faced with anonymous death threats due to her efforts, which led her to build a wall around her home to protect herself and her daughter. I came away from The Territory with a huge amount of respect and admiration for both Bitaté and Neidinha–their work is invaluable and deserves all the support it can get.
While The Territory does not offer a huge amount of insight into the larger context of the illegal deforestation in the Amazon rainforest, it provides a fascinating and disquieting view of what is currently happening on the ground in Brazil. After the film's successful world premiere at Sundance back in January, where it won both an Audience and a Jury award, it was acquired by National Geographic. It was already released in theaters in the United States in August, and it should become available to stream on Disney+ at some point over the coming months. 3/4 Stars
---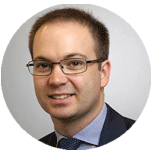 David Hill is a lawyer from Switzerland. He has long had a passion for cinema, and he uses most of his spare time to watch and research films. His main interest focuses on arthouse films, and he occasionally makes contributions to Deep Focus Review as a guest writer.