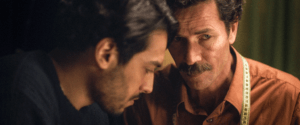 Zurich Film Festival Dispatch – Part 4
The 18th Zurich Film Festival runs from September 22 to October 2. Check here for the full lineup. Some films mentioned below will be reviewed separately in full-length writeups, but for now, here are some initial impressions. Check out Part 1, Part 2, and Part 3.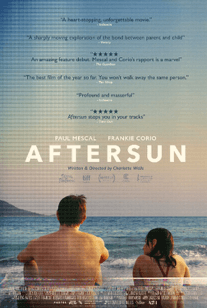 Aftersun
Feature Film Competition
Aftersun, the debut feature of young Scottish director Charlotte Wells, created quite a buzz when it premiered in the International Critics' Week section at Cannes earlier this year. Not only did it win a jury price, but it also received glowing reviews across the board. The film, co-produced by Barry Jenkins (Moonlight), follows 11-year-old Sophie (Frankie Corio) as she spends a vacation at a hotel resort on the Turkish Riviera with her 30-year-old father Calum (Paul Mescal) during the late 1990s. Sophie lives with her mother in Scotland and only rarely sees Calum, who separated from Sophie's mother and moved to England.
During her vacation with Calum, Sophie constantly records footage with a DV camcorder. As becomes apparent through brief, unspecific flashbacks and flashforwards that are scattered throughout the film, the story is told from the perspective of the adult Sophie, who is looking at this footage, and who reminisces on the time she spent with her father on the Turkish Riviera. There is an elusive quality to the film that requires the viewer to fill in the blanks. Calum is shown to be a loving father, and his relationship with Sophie is tender and moving. However, there is still a sense of melancholy as we feel that, although never explicitly stated, this might have been the last time that Sophie and Calum were this close. This is mainly due to Calum, despite trying to hide this from his daughter, clearly suffering from mental health issues, and Sophie being on the cusp of puberty as she observes the teens at the hotel resort and starts developing an interest in boys.
Sophie is a stand-in for director Charlotte Wells, who called Aftersun "emotionally autobiographical" and got the inspiration for the film while looking at DV footage of vacations she spent as a child. The autobiographical elements of the film reminded me of the work of Joanna Hogg, and there are striking parallels to Hogg's The Eternal Daughter, which I saw at the ZFF only one day earlier. Both films feature a stand-in for their director who spends time at a hotel with a parent, and they both explore the limits of truly knowing and understanding one's parents. However, they are very different tonally, and there is nothing derivative about Aftersun. On the contrary, it is an impressively assured feature debut that announces Wells as a major talent who has already found her own unique voice, and I am already looking forward to seeing what she will do next.
Aftersun is rounded off by outstanding performances from newcomer Frankie Corio, who was cast from more than 800 applicants for the role, and Paul Mescal (The Lost Daughter). Another highlight is the film's editing that, in addition to interweaving the above-mentioned flashbacks and flashforwards, features several creative transitions. While the elusive nature of the film might mute some of its emotional impact, it is a film that leaves a lasting impression and lingers on the mind until long after the credits have rolled. 3.5/4 Stars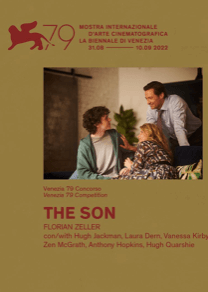 The Son
Gala Premieres
Florian Zeller, a French playwright-turned-director, burst onto the filmmaking scene a couple of years ago with his excellent debut feature The Father. Based on one of Zeller's plays, the film transcended the limits of stage-to-film adaptations thanks to a dazzling production design. Unfortunately, Zeller is not able to repeat this feat, and his sophomore feature, The Son, once again based on one of his plays, has stage-to-film adaptation written all over it. Not only is it visually bland and uninteresting, but it also contains unnecessary dialogue that explicitly states what the characters are feeling, even though this is already apparent to anyone who is paying only half attention to what is happening on screen.
The Son follows 17-year-old Nicholas (Zen McGrath), who suffers from severe depression, and how his family deals with his condition. Nicholas' parents are separated, and Nicholas initially lives with his mother, Kate (Laura Dern). One day, Nicholas leaves his mother's place to move in with his father, Peter (Hugh Jackman), who lives with his new and much younger partner Beth (Vanessa Kirby), as well as their newborn son Théo. Peter is a successful lawyer who spends a lot of time at work, and he hopes that this change of scenery will improve Nicholas' condition. However, it quickly becomes clear that Peter is in way over his head–despite his best efforts, he is not able to understand and help Nicholas, which leads to a downward spiral for everyone involved.
Unfortunately, Zeller's script is manipulative and full of clichés, and I never fully bought the family dynamic depicted in the film. Jackman, Dern, and Kirby (as well as Anthony Hopkins in a memorable cameo as Peter's father during one of the film's best scenes) give their all, but they can only do so much with this material. This especially applies to Dern and Kirby, who are underused as they must play underwritten female characters whose main purpose is to support the men in their lives. On the other hand, newcomer Zen McGrath struggles in the pivotal role of Nicholas, and his unconvincing performance limits the amount of empathy generated for his character–a fatal flaw in a film whose main purpose is to shed a light on the severe consequences of teenage depression that can impact everyone involved.
The goals Zeller set out to achieve with The Son are certainly noble. He is dealing with an important subject, and a late scene in a doctor's office underlining the need for professional help for victims of depression rings true, despite being overly didactic. However, the film is undercut by the fact that it takes itself too seriously, and that the above-mentioned flaws prevent it from having the emotional impact it needed. This is nowhere more apparent than during the ending of the film, where Zeller tries to pull out the rug from under the audience's feet not just once, but twice. On both occasions, it is already apparent from miles away what he is trying to do, which prevents these moments from having anything close to the impact intended by the director. 2/4 Stars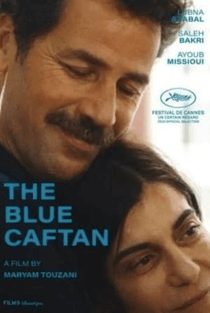 The Blue Caftan
Gala Premieres
The Blue Caftan, the second feature film by Moroccan director Maryam Touzani, tells the story of Halim (Saleh Bakri) and his wife Mina (Lubna Azabal, who many people will recognize from Denis Villeneuve's Incendies, where she played the mother). Halim is a so-called maalem, a master tailor who creates beautiful, handcrafted caftans according to an ancient tradition that is slowly but surely dying out due to the emergence of sewing machines. He is also a closeted gay man, and once he and his wife, who co-runs his tailor store, hire an apprentice called Youssef (Ayoub Missioui), a mutual attraction between Halim and Youssef develops.
In a more conventional work, this premise would lead to a film full of conflict, with either Youssef (for disrupting Halim and Mina's martial life) or Mina (for preventing Halim from following his feelings) being vilified. However, The Blue Caftan instead turns out to be a surprisingly understated and tender film. It is full of repressed longing and hidden glances, as well as a huge amount of empathy for its characters. Shot beautifully and mostly in close-ups, Touzani (who was in Zurich to present the film) always stays close to the main characters, and the outside world barely registers. There are, however, a few poignant exceptions, such as a menacing police check, which ensures that the viewer never forgets the repressive societal context in which the film takes place–a societal context that has forced Halim to hide his true self throughout his life, leaving him with feelings of guilt and shame. This repressive societal context is juxtaposed against the maalem tradition, and the film's characters ultimately reach a place where they can appreciate tradition without letting it prevent them from evolving and from being their true self (an aspirational place not only Moroccan society still has a long way to go to reach).
Thanks to Touzani's sensitive direction and great performances across the board, The Blue Caftan leaves a strong impression. It is a moving ode to love in its many shapes and forms, and it deservedly won the FIPRESCI Prize when it premiered in the Un Certain Regard section at Cannes earlier this year. Its deliberate pace might test the patience of some viewers, and it could have indeed been a bit shorter. However, the film's powerful ending, which beautifully uses the title-giving blue caftan Halim has been working on throughout the film, more than makes up for that. 3.5/4 Stars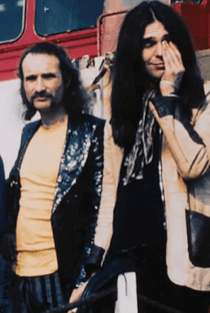 CAN and Me
Sounds
CAN and Me, a German documentary co-directed by Michael P. Aust and Tessa Knapp, had its world premiere at the ZFF. It depicts the life of musician and composer Irmin Schmidt, one of the founding members of the legendary and highly influential avant-garde band CAN. I have long been a fan of CAN, and it was fascinating to learn more about the band and Irmin Schmidt through this documentary. In addition to tackling the history of CAN, the film also covers Irmin Schmidt's other musical projects, such as his many film scores, his cooperation with British musician Kumo, and his opera Gormenghast. Formally, CAN and Me is a fairly standard music documentary, and it mainly switches between talking-head interviews and archival footage. It is more a broad overview than a deep investigation, and I wished that it would have given the music heard in the film more room to breathe. Nevertheless, fans of CAN and Irmin Schmidt will still enjoy this film. For everybody else, it will hopefully be a springboard to further explore a great musician who constantly reinvented himself throughout his life. 2.5/4 Stars
---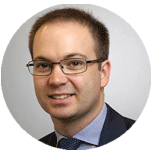 David Hill is a lawyer from Switzerland. He has long had a passion for cinema, and he uses most of his spare time to watch and research films. His main interest focuses on arthouse films, and he occasionally makes contributions to Deep Focus Review as a guest writer.