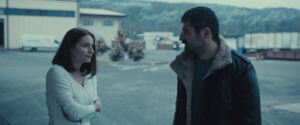 Zurich Film Festival Dispatch – Part 3
The 18th Zurich Film Festival runs from September 22 to October 2. Check here for the full lineup. Some films mentioned below will be reviewed separately in full-length writeups, but for now, here are some initial impressions. Check out Part 1 and Part 2.
All Quiet on the Western Front
Gala Premieres
Edward Berger's All Quiet on the Western Front is a new adaptation of German author and World War I veteran Erich Maria Remarque's famous 1928 novel of the same name. The story follows Paul Bäumer, a young German soldier who fights on the Western Front during World War I. Remarque's novel had already been adapted to film twice before, first by Lewis Milestone in 1931 (a cinematic landmark that became the first film to win an Oscar for both Outstanding Production and Best Director) and then by Delbert Mann in 1979 (a television production that won a Golden Globe Award for Best Motion Picture Made for Television). Berger's new version is the first German adaption of All Quiet on the Western Front. It is an impressive production, and one of the most expensive German films ever made.
I must admit that I have not seen any of the previous film adaptions of All Quiet on the Western Front, but I read Remarque's novel during high school. It made a big impact on me at the time, and its poignant commentary on the futility and inhumanity of war has stayed with me ever since. Berger's adaption is largely faithful to the novel, although it omits certain sections (such as Paul Bäumer visiting his home while on leave during the war) and adds a new plotline that depicts peace negotiations taking place between a German and a French delegation (featuring Daniel Brühl, who is also an executive producer of the film, as the head of the German delegation). As was to be expected, All Quiet on the Western Front is anything but an easy watch, and there are several grueling battle sequences that made the audience at my screening squirm in their seats.
The filmmaking craft on display in All Quiet on the Western Front is impressive, especially during the above-mentioned battle sequences. Thanks to the film's outstanding cinematography and sound design, these sequences are immersive and visceral, and they can stand alongside famous battle sequences from other great World War I films (such as Paths of Glory or 1917). Unfortunately, the film's quieter moments do not fully live up to its battle sequences. This mainly has to do with the fact that the film's characters are thinly drawn, which keeps the viewer somewhat at a remove emotionally. However, thanks to the film's high production values and a great lead performance by newcomer Felix Kammerer as Paul Bäumer, this can easily be forgiven.
All Quiet on the Western Front was deservedly selected as Germany's Oscar submission for Best International Feature Film, and it will be released on Netflix worldwide towards the end of October. However, it's a film that should be seen on the big screen, and I highly recommend watching it in a theater wherever possible. 3.5/4 Stars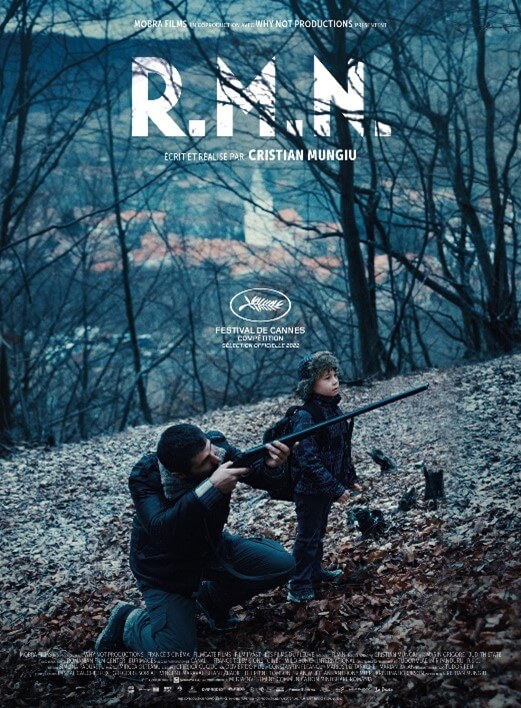 R.M.N.
Gala Premieres
R.M.N., the new film by Romanian director Cristian Mungiu (4 Months, 3 Weeks and 2 Days), offers both the formal rigor and the thematic depth that one has come to expect from him. Once again shot mostly in long, unbroken sequences, it is another marvelous technical achievement from the director and his cinematographer Tudor Vladimir Panduru (with whom he worked together for the second time on R.M.N. after 2016's excellent Graduation). This is nowhere more apparent than during a stunning 17-minute long take that depicts an intense town meeting about two-thirds into R.M.N. It features almost the entire cast and countless extras (26 of whom have speaking roles during the take), and it must be ranked among the director's best and most ambitious sequences yet.
However, R.M.N. does not just offer more of the same from Mungiu (although that would not necessarily have been a bad thing given his excellent track record). Unlike his previous films, R.M.N. does not stick to the perspective of a single main character. As the title implies (R.M.N. stands for "Rezonanta Magnetica Nucleara", which is Romanian for nuclear magnetic resonance, a physical phenomenon that is used to take MRIs), Mungiu scans an entire village located in rural Transylvania, and he exposes its inhabitants' fears, economic situation, and beliefs (both political and religious). The closest thing to a main character is Matthias (Marin Grigore), who returns to the village after fleeing from his job in Germany following a violent altercation with his boss, and who does not need long to criticize his estranged wife Ana (Macrina Barladeanu) for how she raised their son Rudi (Mark Edward Blenyesi) during his absence. Another important character is Csilla (Judith State), an ethnically Hungarian, educated, and liberal woman who runs the local baking factory with Mrs. Dénes (Orsolya Moldován).
Due to Mungiu's approach of following several different characters and plotlines, it takes a while to get into the film and to understand how everything is connected. However, once the local baking factory hires migrants from Sri Lanka to qualify for an EU grant (which requires that the company has at least 30 employees – something the baking factory cannot achieve with local employees, as a lot of people from the village are working abroad, and as most of the remaining inhabitants are not willing to work for barely the minimum wage), things really get going. The hiring of the migrants brings up simmering tensions and xenophobia in the local population, and the village erupts into chaos. As always, Mungiu retains an objective approach without taking sides, and he refuses to provide easy answers. The questions he raises in R.M.N. are uncomfortable, but timely and important. Even though this largely gets ignored in the mass media, economic hardships that lead to racism and intolerance are prevalent throughout Europe (especially in rural areas that were left behind by the effects of globalization). This can be witnessed by the rise of populist and nationalist parties in several European countries over the past few years, which shows that the themes Mungiu explores in R.M.N. are universal and not limited to Romania despite the film's setting (something that the director, who was present at my screening of the film, was eager to stress).
Even by Mungiu's standards, R.M.N. is a complex film, and it touches on several themes in addition to the ones mentioned above. For example, Mungiu also raises questions about how children should be raised and educated in today's world, whose future looks increasingly bleak. Furthermore, he investigates the animalistic nature of human beings, and how quickly it can come to the forefront (which plays into the film's haunting and unexpected ending that is open to a wide array of interpretations). Additional complexity derives from the fact that several different languages are spoken in the film. Next to Romanian, a substantial portion of the dialogue is spoken in Hungarian, as Csilla is not the only ethnically Hungarian inhabitant of the village. Unlike at the film's world premiere at Cannes, the subtitles at my screening were unfortunately not color-coded according to which language was being translated. This made it hard for me to discern when the characters were speaking Romanian and when they were speaking Hungarian, and some of the film's finer nuances, therefore, likely went over my head.
However, even if there had been color-coded subtitles at my screening, one viewing would have hardly been sufficient to grasp the many themes and layers of R.M.N. It might not quite reach the emotional impact and raw intensity of 4 Months, 3 Weeks and 2 Days (only very few films do), but it still makes for a highly engaging watch, and it stands tall as one of the best films of 2022 so far. I have not been able to stop thinking about it ever since I saw it, and I am already looking forward to revisiting it and dissecting it further as soon as it gets officially released. 4/4 Stars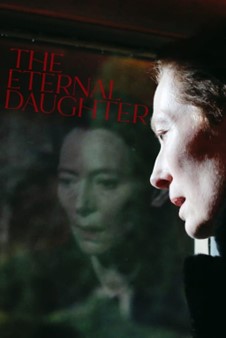 The Eternal Daughter
Special Screenings
With The Eternal Daughter, Joanna Hogg follows up on her excellent The Souvenir and The Souvenir Part II. Shot in secret during the COVID pandemic, the film features Tilda Swinton in a dual performance as Julie and her mother, Rosalind. Everybody who has seen Hogg's previous two films will recognize these character names: The main protagonist of The Souvenir and The Souvenir Part II, a young aspiring filmmaker played by Honor Swinton Byrne (Tilda Swinton's real-life daughter), was also called Julie, and her mother, played by Tilda Swinton, was also called Rosalind. Even though this is never made explicit in Hogg's new film, there is a lot to suggest that these are indeed the same characters, only older (such as the Julie of The Eternal Daughter also being a filmmaker).
The plot of The Eternal Daughter follows Julie and Rosalind as they check into a remote hotel where Rosalind used the stay when she was younger. Julie hopes that the visit to the hotel will revive some of her mother's memories, and that she can then use these memories as inspiration to writing a film about her mother. Initially, the film seems to signal a departure from Hogg's previous work as it employs several gothic horror elements. The remote hotel is always shrouded in fog and makes for a creepy setting, and something seems to be off as no other hotel guests can be seen despite the bored receptionist (a scene-stealing Carly-Sophia Davies) claiming that the other rooms are fully booked and Julie hearing noises from other rooms at night. While this creates a spellbinding atmosphere, it quickly becomes clear that Hogg is not interested in delivering genre thrills, and that The Eternal Daughter has more in common with the director's previous work than with a traditional ghost story after all.
Like The Souvenir and The Souvenir Part II, The Eternal Daughter contains several autobiographical elements, and it deals with the creative process. Julie (and by extension Hogg) grapples with the question of whether she has the right to use her mother as the subject of a film, and she feels guilty whenever the memories the hotel brings up in Rosalind are not happy ones. The film also deals with the relationship between parents and their children (especially between mothers and their daughters), and it asks whether it is possible for children to ever fully know and understand their parents. All these themes get wrapped up in a late reveal that packs a considerable emotional wallop, and that ends the film on a satisfying note. Beautifully shot and acted (Swinton's performance is so good that one quickly forgets that she is playing two different roles), The Eternal Daughter must be considered a success as it achieves everything it sets out to do. However, it ultimately still feels somewhat slight, especially in comparison to The Souvenir and The Souvenir Part II. Although it can stand on its own, it works best if viewed as a coda to Hogg's previous two films. 3/4 Stars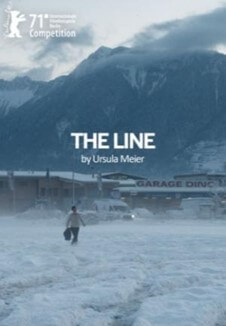 The Line
Gala Premieres
Ursula Meier (Home, Sister) is easily one of the best active directors from Switzerland, and I was lucky enough to catch the Swiss premiere of her new film The Line with the director, actors Stéphanie Blanchoud and Elli Spagnolo, as well as producers Pauline Gygax and Max Karli in attendance.
The Line opens with an expertly staged violent altercation as Christina (Valeria Bruni Tedeschi) gets attacked by her adult daughter Margaret (Stéphanie Blanchoud). The rest of the film deals with the aftermath of this altercation, and how it impacts the entire family, which also includes Margaret's sisters Louise (who is pregnant) and Marion (who is 12 years old, hence much younger than her two adult sisters). Following the violent altercation, Christina obtains a restraining order against Margaret that forbids the latter from getting closer than 100 meters to Christina's home for a duration of three months. If she breaches the order, it will mean prison. After Margaret does not fully adhere to the restraining order at first, Marion paints a blue line on the ground that marks the limit of 100 meters to Christina's home, and that gives the film its title. Marion begs her sister not to cross this line as she wishes for the family to be reunited, and for her older sister not to have to go to prison.
Apart from depicting a violent and impulsive adult female who has nothing to do with drugs or prostitution (which is still rare in cinema), The Line does not cover much new ground and becomes a fairly standard family drama. However, the material is elevated by Meier's direction, the cinematography by Agnes Godard (with whom Meier had already worked on her previous films, and who has also collaborated with Claire Denis on films like Beau Travail and Let the Sunshine In), and the performances. Blanchoud, who is also a musician and who co-wrote the film with Meier and the latter's regular screenwriting partner Antoine Jaccoud, shines and expertly conveys both Margaret's impulsive and violent tendencies as well as her vulnerability. Another standout is newcomer Elli Spagnolo as Marion, and Meier once again demonstrates that she has a talent for eliciting great child performances after having already done so with Kacey Mottet Klein in both Home and Sister.
The film's characters are flawed and not always likable (which especially applies to Valeria Bruni Tedeschi's self-centered and narcissistic mother), but they feel real and made of flesh and blood. By the end of the film, I was won over and deeply cared for them. The Line might not reach the heights of Meier's best film, Sister, but it cements her status as one of Switzerland's best active directors. 3/4 Stars
---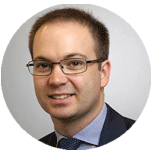 David Hill is a lawyer from Switzerland. He has long had a passion for cinema, and he uses most of his spare time to watch and research films. His main interest focuses on arthouse films, and he occasionally makes contributions to Deep Focus Review as a guest writer.
One response to "Zurich Film Festival Dispatch – Part 3"