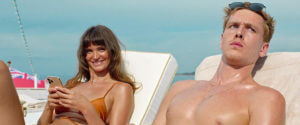 Zurich Film Festival Dispatch – Part 2
The 18th Zurich Film Festival runs from September 22 to October 2. Check here for the full lineup. Some films mentioned below will be reviewed separately in full-length writeups, but for now, here are some initial impressions. Also, check out Part 1.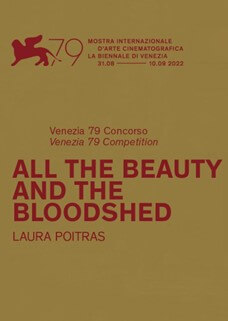 All the Beauty and the Bloodshed
Special Screenings
All the Beauty and the Bloodshed, the new film by Laura Poitras (Citizenfour), comes fresh off a successful world premiere at the Venice Film Festival, where it became only the second documentary to win the Golden Lion. The film follows American photographer and activist Nan Goldin, and it moves back and forth between portraying Goldin's life story and art, as well as her efforts against the Sackler family.
The Sackler family founded the company Purdue Pharma, whose drug OxyContin is one of the main causes of the opioid epidemic in the United States. Goldin herself had suffered from an opioid addiction after having been prescribed OxyContin following an operation. She was sickened to learn that the people behind Purdue Pharma (i.e., the Sackler family) were highly regarded in the art scene, of which she is a part of, due to their contributions to art galleries, museums, and universities around the world. In 2017, she founded the activist group Prescription Addiction Intervention Now (P.A.I.N.) with the goal of holding the Sackler family accountable for the opioid epidemic, and of exposing the hypocrisy behind the so-called philanthropy of their contributions to the art world. The film depicts the efforts undertaken by Goldin and P.A.I.N., such as the staging of various protests at museums that had accepted contributions from the Sackler family and even named galleries or wings after them (such as the Metropolitan Museum of Art, the Guggenheim Museum, and the Louvre).
As somebody who is not overly interested in photography and who was not familiar with Goldin's work before seeing the film, I found the depiction of Goldin's fight against the Sackler family to be more compelling than the depiction of her life story and art. As the film constantly moves back and forth between its two strands, there are times when it feels slightly unfocused (especially during its first half), and it takes a while to build momentum. However, the film arrives at a powerful conclusion, and it does ultimately reveal illuminating parallels between Goldin's life story and art on the one hand, and her activism against the Sackler family on the other hand. By the end of the film, one cannot help but be deeply moved by Goldin's life story and continued fight against the Sackler family, as well as the tragic fate of the many victims of the opioid epidemic. One also cannot help but be angry at the Sackler family, and at how their wealth has basically allowed them to get away with murder. 3.5/4 Stars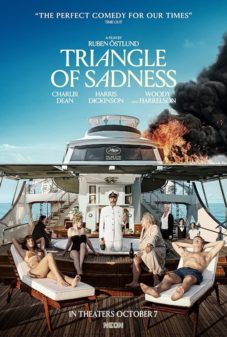 Triangle of Sadness
Gala Premieres
As Ruben Östlund has already demonstrated with Force Majeure and The Square, he is a master of satire and pitch-black comedy. In Triangle of Sadness, which won the Golden Palm at Cannes earlier this year and which is named after a term given to the frown lines between eyebrows, he now takes aim at the rich and beautiful. The film follows models and influencers Yaya (Charlbi Dean, who tragically passed away due to an unexpected sudden illness in August) and Carl (Harris Dickinson). They are in a relationship, and they constantly bicker about things like who should pay the bill at a restaurant in ways that are both hilarious and revealing. During the early sections of the film, as Carl struggles to navigate between what is socially expected of him as the man in the relationship, and the fact that Yaya is more successful and earns more than he does, Östlund revisits themes of male insecurity that he already explored so poignantly in Force Majeure.
After these early sections, the pair go on a luxury yacht cruise that has been offered to them thanks to Yaya being a successful influencer (one of the other guests on the yacht later comments on this fact by saying that Yaya's looks paid for the cruise, and beauty as currency is a theme that runs through the entire film). This is where the film really gets going, and Östlund introduces a bunch of colorful and hilarious characters who are also on the yacht. Among others, there is the yacht's captain (Woody Harrelson), who spends most of the time drunk and locked inside his cabin, a Russian oligarch (Zlatko Buric), who proudly declares that he became rich by "selling shit," and who is accompanied by both his wife (Swiss actress Sunnyi Melles, who was present at my screening) and mistress (Carolina Gynning), as well as an older couple from Britain (Amanda Walker and Oliver Ford Davies), whose wealth comes from what they call precision engineering. No viewer will be prepared for how wild and outrageous things get on the yacht, and the film offers a crescendo of surprises and escalations that are best left unspoiled. Suffice to say that the ways the Russian oligarch and the older couple from Britain became rich come back to haunt them in wicked and hilarious ways. The entire sequence on the yacht is among the best things I have seen all year – there were moments when I could not believe what I was seeing, and I burst out in laughter on several occasions.
Despite winning the Palme d'Or at Cannes, Triangle of Sadness has proved to be a divisive film among critics. The most frequent criticisms raised against the film are that it overstays its welcome with a runtime of two and a half hours, and that Östlund takes aim at low-hanging fruit without offering much insight. While it's true that the film could have been a tad shorter, and that Östlund's approach is anything but subtle, I do not agree with the critics who accuse the film of lacking thematic depth. Between all the wild gags and set pieces, Östlund makes poignant observations on human nature that ring true despite the increasingly absurd situations the film's characters find themselves in. Östlund takes no prisoners, and he ultimately puts everyone through the wringer regardless of gender, wealth, or social status. His outlook on humanity is certainly bleak, and how viewers will respond to the film will largely depend on how closely their own worldview aligns with that of Östlund. Certain people will undoubtedly roll their eyes at some of the film's wild swings, but anybody who, like me, has a rather cynical outlook on humanity will eat the film up. 4/4 Stars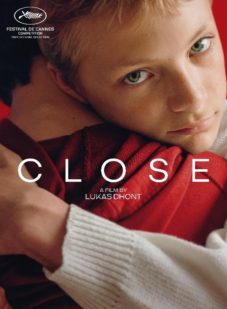 Close
Gala Premieres
Close, the sophomore feature film by young Belgian director Lukas Dhont, tells the story of two 13-year-old childhood friends called Léo (Eden Dambrine) and Rémi (Gustav De Waele). The film opens during the summer vacation, when Léo and Rémi are very close and spend as much time together as possible. However, as soon as they start secondary school, their friendship becomes subject to gossip and insults from the other pupils. Because of this, Léo starts to alienate himself from Rémi, which ultimately leads to tragedy.
Shot mostly in close-ups with a fluid handheld camera, Close is a competently made tearjerker. It features great performances, especially by newcomers Dambrine and De Waele. However, despite some powerful moments, I was never able to fully give myself over to the film emotionally. This mainly has to do with the fact that Dhont's efforts to manipulate the viewer are too apparent, and that Close becomes somewhat predictable once Léo and Rémi begin secondary school. I was never surprised by where the story was going, or by Dhont's formal choices (which include a run-of-the-mill score that swells whenever the characters are experiencing strong emotions). The film's symbolism is also somewhat heavy-handed, although it does provide some beautiful imagery. This particularly applies to Léo's family's flower farm: In one of the film's strongest visuals, Léo and Rémi happily run through a field of blossoming flowers during their summer vacation, but once Léo starts to alienate himself from Rémi, we see agricultural machinery plowing the field, which parallels how outside forces at school have come between them. Furthermore, Léo later starts to play ice hockey, and his sports gear symbolizes how he shields himself off emotionally.
Despite these criticisms, I am still mostly positive on Close. As someone who also felt the urge to belong to the cool kids and therefore did not always treat his closest friends the way they deserved to be treated while growing up, the film's commentary on how peer pressure can impact childhood friendships resonated with me. The film taps into how sensuality and closeness in male friendships is no longer societally accepted after a certain age, and how this can destroy beautiful connections that were established in young age, thereby causing emotional damage from which we might never fully recover. Dhont, who won the Golden Eye Award at the Zurich Film Festival for his debut feature Girl in 2018, was present at my screening of Close, and he mentioned that bringing up this issue was one of his main goals with the film. He certainly succeeded in doing that, and I'm curious to see what he will do next. 3/4 Stars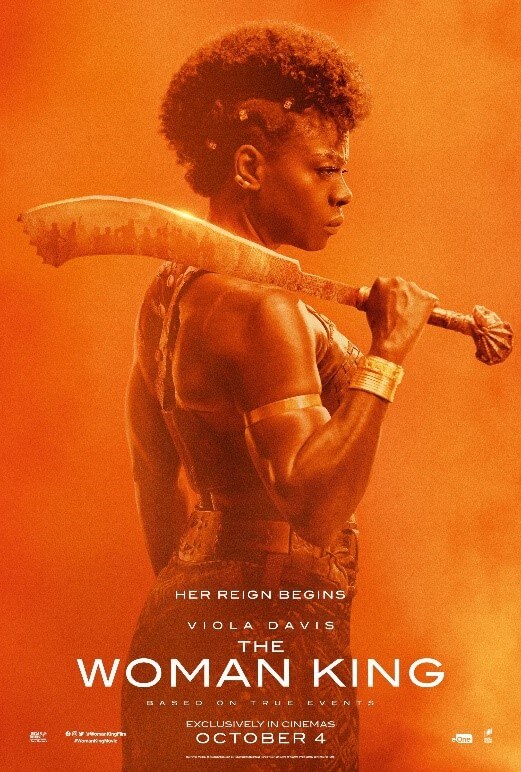 The Woman King
Gala Premieres
The Woman King has already been released in the United States and has been reviewed by Brian. I was lucky enough to catch a screening of the film at the ZFF ahead of its official release in Europe at the beginning of October, and it was a lot of fun to see this crowd-pleasing blockbuster with a fully packed festival audience. As I basically agree with everything that Brian has written on the film, I can keep myself short here. I might be slightly less enthusiastic about the film overall, mainly because it adheres a bit too strongly to genre conventions for my liking. However, thanks to its cultural perspective and outstanding performances (especially by Viola Davis, Thuso Mbedu, and Lashana Lynch), The Woman King still manages to feel fresh, and it stands above most Hollywood action blockbusters. 3/4 Stars
---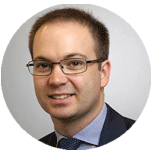 David Hill is a lawyer from Switzerland. He has long had a passion for cinema, and he uses most of his spare time to watch and research films. His main interest focuses on arthouse films, and he occasionally makes contributions to Deep Focus Review as a guest writer.
2 responses to "Zurich Film Festival Dispatch – Part 2"