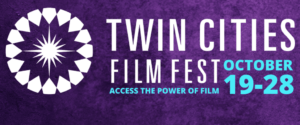 Twin Cities Film Fest 2023
Films from directors Alexander Payne, Andrew Haigh, Raven Jackson, and many more will be featured at the 2023 Twin Cities Film Fest (TCFF), which runs from October 19 to October 28. Celebrating its fourteenth year, TCFF is one of the North's premier celebrations of cinema. TCFF shines a spotlight on independent and commercial films; it's also a showcase for Midwestern artists. This year, the festival once again boasts a hybrid model, with both online and in-person theater screenings. Movie fans looking to get a jump on the season's awards contenders will want to explore the full lineup, but so will supporters of the arts hoping to champion the festival debuts of local creatives. 
Among the features earning Oscar buzz is Payne's opening-night film, The Holdovers, which reteams the writer-director with his Sideways (2004) star, Paul Giamatti, who plays a teacher stuck on campus with some students and staff over Christmas break. There's also The Teachers' Lounge, Germany's tense-looking entry for the Best International Feature Film at next year's Academy Awards. And director Goran Stolevski (You Won't Be Alone) delivers his latest effort with Housekeeping for Beginners, the Macedonian entry for the Oscar for Best International Feature Film. 
Many other films have local connections. Perhaps the prestigious example is Downtown Owl, based on the 2008 novel by Chuck Klosterman. This festival closing night movie was shot in St. Paul last year and features Ed Harris, Vanessa Hudgens, and Lily Rabe, along with many local actors filling out the supporting cast. Co-directed by Rabe and Hamish Linklater, a husband-and-wife team, the comic drama centers on three people whose lives are upended during a blizzard. Elsewhere, local filmmakers such as Ryan Stopera bows his short film "Serenity" at the fest, exploring themes of loss, addiction, and family in the Asian American community. 
TCFF has always been a great venue to catch up on documentaries. This year's lineup brings The Stones and Brian Jones, about the life and death of the guitarist and founding member of the iconic band. A Crack in the Mountain explores the unique attributes of the world's largest cave, Hang So'n Đoòng in Vietnam. Several documentaries concern themes of healthcare and access, such as Mom & Dad's Nipple Factory, The Only Doctor, Money and Medicine, Birthing Justice, and Art + Medicine: Speaking of Race. 
What film festival would be complete without Midnight Madness fare? TCFF offers a few titles to pair with the current spooky season, including the much anticipated new body horror shocker, Suitable Flesh, starring Heather Graham and scream queen Barbara Crampton. Directed by Joe Lynch (Mayhem), the film is said to be an homage to horror greats such as Stuart Gordon, Brian De Palma, and H.P. Lovecraft. Fans of the V/H/S anthology series can catch the latest installment, V/H/S/85, on the big screen. And the local production Voice of Shadows, about a couple who inherit a haunted estate, will have its Minnesota debut. 
Some other highlights include Tran Anh Hung's French-language The Taste of Things, starring Juliette Binoche in a drama about the relationship between two gourmet chefs over 20 years. The comedy Dealing with Dad, featuring Ally Maki (Shortcomings), looks promising in its blend of humor and tender family dynamics. The sci-fi chamber piece Foe features two outstanding performances by Saoirse Ronan and Paul Mescal, and it's sure to be a much-talked-about mindbender. The anthology film We Are Still Here, detailing nine stories focused on Indigenous people from Australia, New Zealand, and the South Pacific, looks intriguing as well.
TCFF is known for using its programming to support issues of social justice, the environment, and diversity. The festival's mission is to "change perspectives, transform lives, and strengthen our communities by supporting and spurring on the art of filmmaking through; exhibition, production, distribution, education, and networking." 
The festival also includes educational events, afterparties at the TCFF Lounge, networking opportunities for filmmakers and film industry professionals, and guest speakers during the festival—including Terrence Howard, who will attend on October 27 and 28 to promote his festival entry, the pulpy actioner Showdown at the Grand, costarring Dolph Lundgren. 
A special perk of this year's festival is free weekday matinee screenings. With this initiative, Jatin Setia, the festival's Executive Director, wanted to focus on "inclusivity, accessibility, and reaching out to the senior community." This ensures that the TCFF isn't a space reserved for only film fans who can afford the price of one or more tickets. People of all ages and classes can enjoy the lineup. 
With nearly 100 films screening at the Showplace ICON Theater in St. Louis Park, the festival also offers more than 50 streaming films on their website, located at twincitiesfilmfest.org. Tickets, passes, and streaming passes are now available to purchase.
DFR's festival coverage will include a couple of dispatches during the festival, with several full-length reviews to follow.