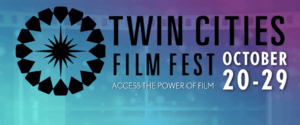 Twin Cities Film Fest 2022
When Jatin Setia, executive director of the Twin Cities Film Fest (TCFF), talks about the 2022 lineup, he uses the words community, equality, and representation. These aren't just buzzwords or hollow sentiments. They're activated in the festival's programming and assorted film series. This year's TCFF, which runs from October 20 to October 29, boasts a hybrid experience with both in-person and digital screenings, and about a third of them come from Minnesota. But as anyone from this eclectic state knows, there's a diverse group of creators in the Twin Cities. So while the festival has a few major awards contenders and independent cinema from around the world, there's also a considerable portion with Minnesota connections that have wide-ranging perspectives to share. 
Held every October, TCFF is one of Minnesota's largest arts festivals. It was launched in 2005, and the 2022 lineup will be its largest year yet, offering 140 features and short films. In their goal to revive "film art for mainstream audiences," TCFF aims to present accessible independent cinema that helps introduce the average moviegoer to something that might not play at the multiplexes. But TCFF also operates year-round with member screenings, filmmaker Q&As, professional networking events, talent education opportunities, and community support for Midwest artists. Even though they're about showcasing films, they're also about nurturing creators. 
I've been attending TCFF for several years, but I'll be seeing more films in 2022 than in any previous year. Unfortunately, I have to miss the opening night film, Till, about how Emmett Till's mother sought justice after her 14-year-old son was lynched in 1955, but I hope to catch it another time. Among some of my in-person screenings, I'll be checking out Armageddon Time, the latest from James Gray (The Lost City of Z and Ad Astra)—a work of autofiction about Gray's childhood, featuring Anthony Hopkins, Anne Hathaway, and Jeremy Strong. I'm also looking forward to Aftersun, the feature debut of Scottish filmmaker Charlotte Wells that explores a woman's recollections of her father. Then there's Close, the Belgian drama directed by Lukas Dhont, about two preadolescent boys whose inseparable friendship grows apart due to social pressures. And what festival experience would be complete without some genre fare? Anna Diop stars in the horror film Nanny, which premiered at Sundance earlier this year.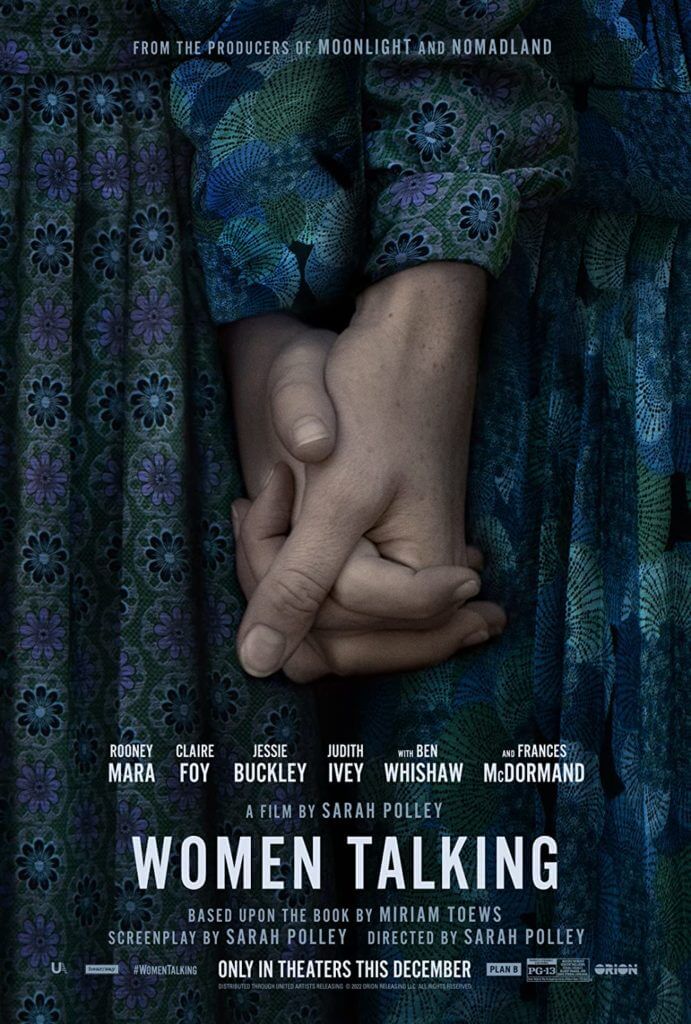 Besides these, I'm most excited to see Sarah Polley's much-talked-about adaptation of Women Talking, based on the novel by Miriam Toews. The cast looks stellar (Rooney Mara, Claire Foy, Jessie Buckley, Ben Whishaw, and Frances McDormand), and the subject matter is achingly relevant. The story revolves around a Mennonite community in Bolivia, where the women are regularly drugged, raped, and told that ghosts are responsible by the men running their village. The film revolves around village women meeting to discuss their options. On a similar #MeToo tract, I'm also very interested to see She Said, Maria Schrader's film about the journalists (played by Carey Mulligan and Zoe Kazan) who broke the Harvey Weinstein sexual abuse case. Patricia Clarkson, Andre Braugher, Jennifer Ehle, and Samantha Morton also star. 
Although I have my tickets for those and others, there are dozens of lesser-known titles featured at TCFF that I plan to see either in person or at home, documentaries in particular. I'm most excited about Gabi: Between Ages 8 and 13, a Swedish documentary about a young girl trying to find her identity. The trailer brought to mind Céline Sciamma's Tomboy (2011) in its willingness to embrace how children deal with gender identity and social learning. The animated documentary Eternal Spring, about a group of rebels who hijacked state television stations in China, also looks both intriguing and visually inspired. And I'm interested in Liquor Store Dreams, about a Korean American liquor store owner who helps his daughter make her first movie. Since every documentary is, in part, about its own making, the story seems apt and also looks quite funny. 
Given the sheer volume of films offered, I will doubtlessly explore TCFF's various series: the Changemaker Series about "Climate Action: Food & Fashion;" a series dedicated to LGBTQ+ filmmakers; the Code Red Series about climate change; a Black on Screen series featuring Black stories; the Her Series with films by and for women; an Empower Series featuring BIPOC filmmakers; a series about new technological advancements, including VR films; and a Minnesota-centric series. Of course, there's no way I can get to everything, but I'll try to see something from each series. 
The Twin Cities Film Fest runs from October 20-29. You can order tickets, buy passes, or stream films online via their website: www.twincitiesfilmfest.org. Or visit the Showplace ICON Theaters at The Shops at West End, the location of the in-person screenings, and explore your options at hand.
I'll be covering the festival in a few dispatch-style posts, with full-length reviews to follow in the coming weeks.