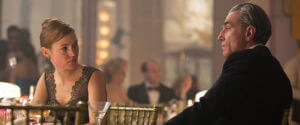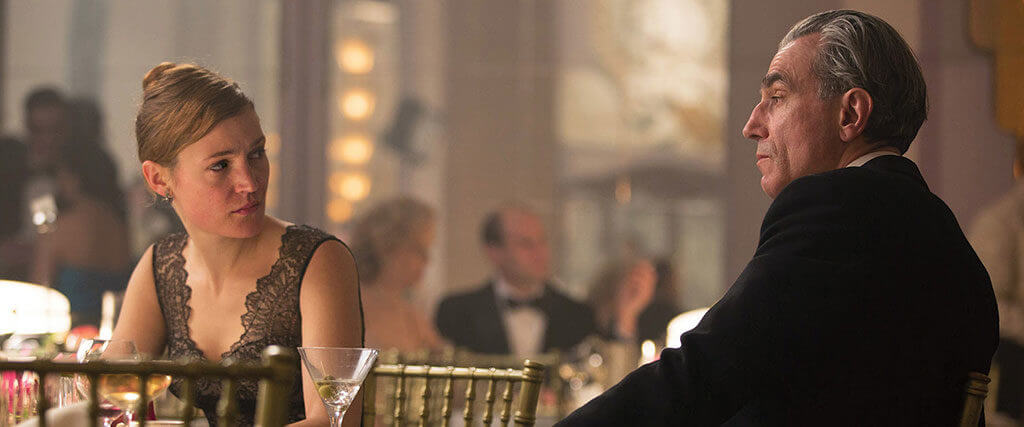 Putting together a Top 10 List is never an easy task, especially when you know that in a month, week, or even a few days, the list as you would make it may change. Nevertheless, it's a tradition I have chosen to uphold. Being once again faced with the impermanence of a Top 10 List, I look back at 2017 as a unique year for Deep Focus Review. I went to fewer films in 2017 than previous years. This was, in part, because I wanted to concentrate on writing more in-depth about the films I chose to review.
As always, the list was a challenge to compile, with a few tricky choices along the way. Many of my exclusions were added to the Runners Up and Honorable Mentions sections, which is sort of cheating (in the end, this is a list of my 23 favorites). Given the transience of this list, its creation is not to establish any manner of canon; rather, I hope it helps you in compiling your own choices—which I look forward to seeing in the comments section below.
---
HONORABLE MENTIONS (the next Top 10 in alphabetical order):
Brawl in Cell Block 99, Coco, Dunkirk, Good Time, Logan, Logan Lucky, The Meyerowitz Stories (New and Selected), Song to Song, Their Finest, The Trip to Spain

RUNNERS-UP
Get Out
One of the most talked-about films of 2017, Jordan Peele's Get Out tapped into the year's zeitgeist in a way few other titles did. Released in March of 2017, the film seemed to encompass much about race relations in American culture—especially after 2016, and its prominent sociopolitical discussions, and often tragic events ripped from the headlines, all involving race. And in the months after its debut, Peele's film only became more germane. Critics and commentators found countless parallels to historical and contemporary issues of race: the ways that white subjects use and objectify black bodies, such as exploiting them through professional sports; the Trump regime and white nationalist movement in America; exploitative prison labor; political gerrymandering; or even the intricacies within a relationship between black and white partners. Beyond its effectiveness as a solidly made thriller, in which Peele channels a patchwork of influences such as Polanski and Frankenheimer, the director's debut remains supremely confident and reflective in his use of genre to explore a substantial commentary and emblematic characters.
The Killing of a Sacred Deer
From the opening shot of The Killing of a Sacred Deer—an open chest cavity being prepared for surgery—Greek director Yorgos Lanthimos takes his audience to dark places. With a setup borrowed from Greek mythology, Lanthimos uses his deadpan and macabre version of surrealist humor to concoct a nightmarish psychological thriller. Colin Farrell plays Dr. Steven Murphy, a paterfamilias and heart surgeon who, out of guilt, befriends the 16-year-old son (Barry Keoghan) of a patient who died during surgery. The boy, a creepy weirdo with uncertain motives, eventually holds Steven's family hostage through uncertain means, forcing the character to make an impossible choice. Returning to themes from his breakout Dogtooth (2009), Lanthimos treats family life as a kind of prison of expectation and order that, when tested, becomes horrific and absurd. Though Lanthimos' formal and structural influences (Haneke, Kubrick, Polanski) may be apparent, the tone and mannered performances he's able to conjure are unshakable and unique.
T2 Trainspotting
No one really wanted or demanded a sequel to director Danny Boyle's Trainspotting, one of the most iconic and talked-about films of the 1990s. And yet, despite its silly title, T2 Trainspotting proved more resonant and true than most 2017 titles. The new story has a way of looking back at the original with fondness, while also commenting on how its characters, and in turn, its audience, have grown (or not) since the original's release. Strangely, it becomes a wise lesson about the empty plight of trying to recapture one's youth. Once again, the relevance of Renton's newly revised "choose life" speech fixes a place in our cultural moment: "Choose life […] Choose ten things you never knew about celebrities who've had surgery. Choose screaming about abortion. Choose rape jokes, slut-shaming, revenge porn, and an endless tide of depressing misogyny. Choose 9/11 never happened, and if it did, it was the Jews. Choose a zero-hour contract and a two-hour journey to work. And choose the same for your kids, only worse, and maybe tell yourself that it's better that they never happened." And so on. Best of all, it critiques the very thing it's about, which is an all-too-common fixture today in Hollywood cinema: nostalgia.
---
10. The Lost City of Z
Released in the first half of 2017, where it was highly praised but barely seen by most, James Gray's The Lost City of Z offers a rare kind of epic—not a straightforward, sweeping history or adventure, but a drama with the mysterious, internalized characterization of T.E. Lawrence from David Lean's Lawrence of Arabia. Charlie Hunnam may be considered box-office poison this year after the gargantuan flop King Arthur: Legend of the Sword, but alongside excellent performances from Robert Pattinson and Tom Holland, he's searching and thoughtful in a film that remains willing to question its central hero in unconventional ways. Gray's treatment, shot in textured light on 35mm by cinematographer Darius Khondji, captures the scope of something far more straightforward than the film proves to be. Here's a film whose existential questions are just as ambitious as its visual sense. As I wrote in my review back in April 2017, Gray taps into "multiple contexts: historical, dynastical, romantic, feminist, postcolonial, humanist, and even mystic" with a suspicious and revisionist's eye.
9.The Post
Much like Get Out, Steven Spielberg's The Post is an impassioned response to our present social and political conditions. It's a film that should be called "important," despite the lofty and rather pretentious implications such a label entails. Whereas Jordan Peele's film is perhaps more timeless (sadly so) and allegorical, Spielberg's effort is a lightning bolt for right now—a film that is both historical and unafraid to focus the skill of its director and impressive cast on the Trump administration. Drawing unmistakable (but unspoken) parallels between the Nixon and Trump administrations, the film tells the story of The Washington Post's daring decision to publish the Pentagon Papers, documents that prove the government was lying about U.S. progress in Vietnam. Using his considerable influence, Spielberg wrangled Hollywood's two most beloved performers, Meryl Streep and Tom Hanks, for a last-minute production that looks as technically polished as anything in the director's oeuvre. It's a breathless political thriller that serves as a prequel of sorts to All the President's Men (1976); an outcry for quality journalism as a governmental watchdog; a film about a powerful woman who learns to also be a strong woman; and, without being preachy or spelling out the analogy for its audience, an essential cautionary tale for the United States today.
8. The Square
Another of Ruben Östlund's dissections of social behavior and conditioning, The Square satirizes high- and modern-art communities, using their values to investigate the sometimes inauthentic class considerations of social justice warriors. As I wrote in my review, the film "considers why people insert themselves into the lives of others, or why they refuse to get involved." Through a series of inventive and often hilarious vignettes, Östlund follows Christian (Claes Bang), an art curator and womanizer whose interactions with the less fortunate reveal his cruel, dehumanizing, far-from-elevated views on people he believes are beneath him or below his social class. Several sequences in this 142-minute comic epic could serve as stand-alone shorts: an artist Q&A attended by an audience member with Tourette's Syndrome; a disturbingly awkward sequence where Elizabeth Moss' character demands Christian's used condom for reasons unexplained; a work of performance art that traps aristocrats in a room with an artist, who proceeds to take his act beyond any established limits. The memorable scenes continue throughout Östlund's critique of class, art, and social behavior, which has more than a little in common with the work of Luis Buñuel.
7. Okja
Netflix's non-GMO adventure with Spielbergian touches, Okja is many things at once: an aching story about a girl and her super-pig friend; a rebellious heist carried out by animal rights activists; a harsh statement (and portrayal) of the meat-centric food industry; a blow to the notion of human superiority in Nature; but also, at times, an oddball comedy. What's more: good luck keeping dry eyes. Unceremoniously dumped onto Netflix and half-watched in millions of living rooms the world over, Okja was the best thing to hit the streaming platform in 2017. (It's a shame something this ambitious and impressive couldn't be seen in theaters nationwide, but I digress.) Snowpiercer director Bong Joon-ho once again delivers a film that combines multiple genres and remains sort of indescribable. Many find the director's off-kilter sensibilities jarring, but fans of the frenetic vision of Terry Gilliam will feel right at home. Alongside newcomer An Seo-hyun in a heartbreaking performance, Tilda Swinton, Paul Dano, and Steven Yeun deliver a strong supporting cast, while Jake Gyllenhaal's turn has been both praised and condemned. However divisive the experience may be for some, I loved every minute of Okja and regretted that its distribution remains sub-optimal.
6. Lady Bird
In her first work as a solo writer-director, Greta Gerwig fashions a pitch-perfect debut with Lady Bird. The material meets every demand put upon the coming-of-age genre, almost to a predictable degree, but it's achieved with impressive insight and energy. Gerwig tells a semi-autobiographical story, and a kind of spiritual prequel to Frances Ha and Mistress America, about the shifting stages of her central character's senior year in a Sacramento high school. Saoirse Ronan is outstanding as the 17-year-old Christine "Lady Bird" McPherson, a far cry from the polite, timid personality of her Oscar-nominated performance as Eilis Lacey in Brooklyn. Self-obsessed and not always the nicest human being, Lady Bird is trying to find her place at school, while also clashing with her mother at home. Laurie Metcalf plays her mother, whose tough love sometimes descends into downright meanness. Still, Gerwig manages to imbue her film with a substance and bittersweetness, mastering the film's upbeat rhythm, while allowing for blithe and ridiculous moments alongside scathing and painful ones.
5. Blade Runner 2049
Few films in 2017 offered such a transportive theatrical experience as Blade Runner 2049, an intentionally paced epic that used its spacious runtime (nearly three hours) to breathe and envelop the viewer in its world. The sequel did more than indulge devoted fans with a nostalgic return to Ridley Scott's 1982 original; director Denis Villeneuve explored the possibilities and consequences of Philip K. Dick's 1968 novel, while also considering some grim eventualities for the future concerning the environment, women, identity, and love. Accordingly, its hero, played by Ryan Gosling in a performance of restraint and self-examination, cannot help but wonder where he fits in the grand scheme. His tender relationship with an artificial intelligence is synthetic; his professional aspirations and his sense of Self remain in question—ideas that come crashing down with the arrival of Deckard, played by a refreshing Harrison Ford. And yet, the film proves curiously hopeful in the end. Villeneuve's immersive control of tone and Roger Deakins' gorgeous cinematography support the film's narrative through pensive shots that force us to consider this futureworld, in all its horrible beauty. To be sure, despite its occasional missteps, Blade Runner 2049 had more cerebral ideas, stunning visuals, and enthralling moments than most films could ever hope to achieve.
4. Call Me by Your Name
The luscious filmmaking of Luca Guadagnino (I Am Love, A Bigger Splash) once again voyages to Italy for a tale of sexual awakening, physical and self-exploration, and ultimately love. Filled with sensuous depictions of food, music, atmosphere, and lovemaking, Call Me by Your Name transports the viewer into the experiences of its protagonist: the teenage Elio, delivered with a complex and emotionally raw performance by newcomer Timothée Chalamet. Moving from annoyance to infatuation to a profound connection, Elio experiences a brief but formative romance with Oliver (Armie Hammer, also excellent), a student under Elio's father, a professor of ancient Greece. The romance itself is shown through frank, multifaceted, and often unspoken exchanges between Elio and Oliver that amount so some the year's best acting. And this episode of Elio's life is capped by easily the most evocative, aching scenes in 2017: Michael Stuhlbarg's much-talked-about monologue that captures a level of fatherly understanding and identification, placing Elio in a safe, albeit no less isolated place. Such heights of emotion are only matched by the level of filmmaking here. Guadagnino's fluid camerawork, natural lighting, and concentration on sensations place us in a very specific time and place. There's hardly a moment where the audience isn't feeling something outside of the visual sense, which is rare in cinema today.
3. The Shape of Water
Guillermo del Toro's blend of romance and fantasy hit so many important, affecting notes, and hit them with his usual mixture of artistry, vision, and emotion. The Shape of Water combines a paranoid thriller of Cold War espionage, a creature-feature with an incredible looking amphibian man (Doug Jones), and a romantic fairy tale between the monster and a mute princess of sorts (Sally Hawkins). Although some of the film's multifaceted surface texts are timeless devices, undercurrents involving marginalized groups coming together against a white, Christian, and twisted authority have resonated with contemporary viewers. Moreover, del Toro incorporates a loving ode to expression through love, art, and humanism—particularly in the way film captures our imagination (for instance, in the fanciful black-and-white musical scene that, somehow, works). Of course, the auteur isn't afraid of engaging in an honest portrayal of sexuality and violence, nor does he shrink away from criticizing the American ideology that allows discrimination against "different" types of basic human desires. But then there's also Hawkins, who gives one of the best performances of 2017 alongside an impressive ensemble (Michael Shannon, Richard Jenkins, Octavia Spencer, Michael Stuhlbarg). For the richness of style, production design, and sheer emotional heights, The Shape of Water is a new del Toro masterpiece.
2. Personal Shopper
One of my favorite films of 2017 was, technically, not released in 2017. Olivier Assayas' Personal Shopper debuted at Cannes, was on the international festival circuit, and received a wide release in France in 2016. But its official release in the U.S. was March 2017, which is when I discovered it, and therefore I feel it belongs on this year's list. Kristen Stewart delivers an incredible performance, perhaps the best of the year, as an American living in Paris, waiting. She endures a job she despises, selecting clothes for a high-profile diva. At the same time, she hopes to receive some sign from her late brother, who, like her, was a medium. Assayas turns a supernatural setup into a film with multiple ongoing strains, including a tense thriller and a meditation on loss and grief. He blends genres in unlikely ways, including a texting sequence that by no known logic should be so cinematic, and yet, is. Assayas creates a kind of Rorschach test for the viewer. Conclusions remain elusive. Answers are indecisive. But Stewart is brilliant and affecting in her vulnerable performance, which sadly has gone overlooked by most mainstream awards institutions. More than any other release in 2017 at this point, this is a film that I keep thinking about, a film that I keep returning to, both in my mind and on The Criterion Collection's excellent disc release.
1. Phantom Thread
Paul Thomas Anderson's Phantom Thread seems like it might be another character study about an obsessive man with an unflinching vision (similar to his dark portrait of a man warped by his capitalistic ambition, There Will Be Blood), until the film unearths its romantic comedy roots. Of course, this isn't a light-as-a-feather Ernst Lubitsch sort of romantic comedy; it's a pitch black kind. A childish, self-absorbed man capable of profoundly cruel insults finds his world shaken, yet put into order, by a woman willing to challenge him. Daniel Day-Lewis, supposedly in his final performance, has received most of the attention for his bombastic and intense portrayal of Reynolds Woodcock, a fashion designer in 1955 London. But relative unknown Vicky Krieps goes head-to-head with the method performer, making the film about, surprisingly, a woman determined to break her man—a first for Anderson. Lesley Manville adds another side to a strange triangle as Woodcock's domineering sister, whose relationship with both her brother and Krieps' character have untold layers. Indeed, the interrelations between these characters will long be a topic of discussion, scrutiny, and fascination. A luscious production of English interiors and gorgeous haute couture, Phantom Thread is a splendid looking film delivered with singular control. Anderson evokes Max Ophüls in his use of roving camera movements and Alfred Hitchcock to devise his characters' psychology and motivations. His sly, and by no means overt influences have produced an odd, funny, and extravagant picture that never plays to conventions. With meanings contained inside restrained expressions and sometimes shocking behavior, Anderson's film is a narrative and formal masterpiece, the kind of film you wish wouldn't end.