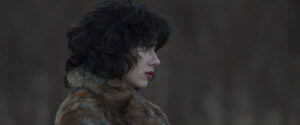 Deep Focus Review's list of the Top 10 Films of 2014 was a challenge to compile, more so than previous years' Top 10 lists. In part, this is because 2014 was not a banner year for new cinema. There were a lot of tentpole releases and sequels over the summer, and yet box-office attendance was down. Many films were very good, but not great. The majority of Hollywood's releases seemed predictable and boring—devoid of risk; whereas many of the outstanding independent titles, while sometimes debuting in either limited release or VOD or both, were underseen by the vast majority of moviegoers. And so, a small portion of the films on my list were major moneymakers, and you probably missed some them in the theater. I urge you to seek them out at home, however. At any rate, 2014 didn't get better than this.
---
Honorable Mentions: Birdman, Blue Ruin, The Boxtrolls, Calvary, Captain America: The Winter Soldier, Dawn of the Planet of the Apes, Edge of Tomorrow, Frank, The Guest, The Hunger Games: Mockingjay Part 1, Life Itself, A Most Violent Year, Only Lovers Left Alive, Venus in Fur, and The Wind Rises.
Runners Up:
Guardians of the Galaxy
Every once in a long while, my high expectations for a film are reached and even surpassed. Marvel and writer-director James Gunn surprised everyone this year with Guardians of the Galaxy, an entertainment that reaches the heights of Star Wars, and perhaps even surpasses them. Separate from yet part of the Avengers DNA, this high-flying space adventure made an action hero out of comic Chris Pratt and charmed millions with a dancing tree and a gun-toting raccoon. Gunn brought the same degree of morbid, cheeky fun that he delivered on Slither and Super—two films that don't suggest Gunn had the type of talent needed to handle something so commercial. But his vision is soundly executed: its familiar soundtrack of hits from the 1970s-1980s, its comically outdated pop-culture references, and its amusing team of characters, all of whom have surprising layers, combined for a weird, wonderful, and unlikely blockbuster.
The Rover
David Michod's follow-up to his outstanding debut Animal Kingdom was an underseen post-apocalyptic drama called The Rover. Michod, who wrote and conceived the screenplay with Joel Edgerton, delivers a project with strains of Mad Max and The Road, but it's also its own beast. An Australian production set in ruinous towns and sparse landscapes following a global financial crash, the film trails Guy Pearce as he searches for his car, which is stolen early on. He spends the entire film trying to get his car back, but the question is… Why? What's so important about that car? When the film finally reveals his impetus, it's a heartbreakingly sad revelation. The journey to that moment is filled with Pearce's intense performance, a solid supporting turn by Robert Pattinson, and several strange, violent, and affecting episodes—one involving a kindly vet, and another a group of circus freaks. It's a haunting and expertly made film, which only gets better on repeated viewings.
---
10. The Babadook
Great horror films are something truly rare, about as rare as a great romantic comedy. Horror is a genre that relies entirely too much on formula, which is why Hollywood churns out forgettable, by-the-numbers programmers every month, leaving audiences soured on the prospect of another one. But when IFC Midnight released The Babadook in 2014 on VOD and in a few arthouse theaters, they gave moviegoers a rare treat: a horror film that happens to be skillfully made, deeply impactful, and downright terrifying. Australian filmmaker Jennifer Kent spins a yarn about a storybook come to life, and a mother whose seemingly deranged young boy may be telling the truth about the monster in his room. Carried by two excellent central performances (from Essie Davis and Noah Wiseman) and steeped in style by production designer Alex Holmes and set designer Ross Perkin, the film pulls us in multiple directions and ends up somewhere between reality and a child's nightmares come to life.
9. Snowpiercer
Boon Jong-ho fought off censors and artistic police at The Weinstein Company to distribute his unadulterated cut of Snowpiercer, which arrived under-distributed over the summer (though it could have easily been a box-office hit if promoted as one). Based on a French graphic novel, this impressive international production features a likewise international cast (among them Chris Evans, Jamie Bell, Tilda Swinton, John Hurt, Song Kang-ho, Ed Harris, Octavia Spencer), all cooped up on a train running through a frozen post-apocalyptic wasteland. Though its expository ending may lose some, the forward thrust of the narrative cannot help but involve us. Car by car, the lower classes move from the back of a train to the command center at the front, finding a new set of horrors with each step they take. It's violent, funny, and most of all visionary, comparable to the most unique science-fiction films like Blade Runner or Metropolis. Boon's fully realized, self-contained world is a fascinating nightmare and wonder of design, and though you may have to seek this one out, it's worth the expedition.
8. The Zero Theorem
Terry Gilliam's first relatively trouble-free production in years arrived without much notice. The Zero Theorem hit a few arthouse theaters around the country but debuted on VOD as well—this in spite of two-time Oscar winner Christoph Waltz headlining a film closely related to Gilliam's own masterpiece, Brazil. The director's unflinching view of modern society emerges through this satire of interactive programs, abundant advertising, computer consoles that look like videogames, and a church dedicated to "Batman the Redeemer." An influx of visual stimuli and technological overabundance engulf Waltz's computer programmer character, who searches for an equation that will prove "Everything is nothing". But the search for meaning (or meaninglessness) ultimately becomes a fruitless enterprise that leaves him alone and broken. It's a distressing film, yet also one that—quite intentionally—demands the viewer sift through Gilliam's influx of visuals, scattered production design, and frenzied narrative style to find its sobering intent. The Zero Theorem isn't an easy experience, but it's a hugely rewarding one.
7. Nightcrawler
Jake Gyllenhaal is wildly entertaining as a modern day Travis Bickle in writer-director Dan Gilroy's Nightcrawler. Gyllenhaal plays a night owl whose fixation on police-chasing nightly-news cameramen transforms him from a precious metal scrounger into a novice lenser. With a camera on his shoulder and a sharp mind for independent research, his oddball character quickly becomes more daring than his competition. Gradually, the film turns into a disturbing character study of a man willing to go further than anyone else because of his sociopathic-cum-artistic tendencies. Gyllenhaal, who lost a lot of weight for the role and plays his high-energy character with a fanatical edge, drives the picture, but not so much that he overwhelms the larger commentaries therein. Gilroy's biting humor turns the picture into a media satire, and thus Gyllenhaal's character into a metaphor for the news media, so that a probing acidity flows through the film's veins. The blackest of black comedies, Nightcrawler is nothing short of enthralling, frightening, and hilarious.
6. Gone Girl
Once you put aside comparisons to the book, and once you put aside the thriller aspects of the plot, what you're left with in David Fincher's version of Gone Girl is a fascinating metaphor for married life. While the first viewing has us guessing, you can return to the material a second or third time and everything blooms: Fincher's subtle yet laborious direction; the stellar acting talents of Ben Affleck and especially Rosamund Pike; in fact, the complex performances all around (Carrie Coon and Kim Dickens are excellent); and the biting commentary on relationships. Some, including author Gillian Flynn, have remarked that the filmic medium does not allow the first-person narrative to translate well for one particular character, but for this critic felt no sympathy was lost. Fincher again demonstrates why he's known as such an exacting filmmaker; this careful dissection of one couple is easily one of the most engrossing films of 2014—like watching a relationship turn into a car wreck before our eyes.
5. Boyhood
Richard Linklater's affinity for unassuming, dialogue-driven dramas about everyday life and, at least formally, about time, continues in Boyhood. Although it went underseen by the majority of general audiences due to limited distribution, viewers have discovered its greatness on home video. Shooting the film little-by-little over a 12-year period, Linklater and his cast (including Ethan Hawke, Patricia Arquette, and newcomer Ellar Coltrane) committed to an impressive project that, in its finished form, runs almost 3 hours. Yet it breezes by like an effortless afternoon with a great friend. Coltrane begins as a single-digit boy and grows into an intuitive, curious young man with a promising future. His performance, as well as those of the supporting castmembers, feel natural and real. Indeed, realness is very important to Linklater here. He submerges us in everyday arguments and joys, and each time another film would have forced a dramatic climax, Linklater pulls back for a more natural outcome. The result is quietly affecting, truly an achievement, and something magnificent to behold.
4. Interstellar
Amid the surprising number of science-fiction films on this Top 10 list, Christopher Nolan's Interstellar allows audiences to think and feel their way through his film more than the others. That it also happens to be an incredible, visionary piece of filmmaking, which begs the human race to start thinking bigger than themselves or their country, raises the film into a realm rarely reached by commercial cinema. And yet, despite being an intelligent and thought-provoking event (to the degree that many moviegoers failed to grasp some of the plot turns), it also garnered an impressive haul at the box-office, thanks in part to phenomenal reviews and performances by his all-star cast (including an Oscar-worthy role by Matthew McConaughey). Nolan expects much from his audience. With films like Inception and the Dark Knight trilogy, he asks viewers to think about both the story and presentation, and he makes it impossible to ignore one or the other. My only hope is that the right people—those with the capacity or incentive to explore beyond our solar system—were inspired as much as I was.
3. Inherent Vice
Paul Thomas Anderson's adaptation of Thomas Pynchon's 2009 detective novel evokes equal measures of Raymond Chandler (The Big Sleep) and Chandler by way of Robert Altman (The Long Goodbye). Inherent Vice is a weird and wonderful trip into a psychedelic, twisting mystery whose labyrinthine plot developments might require a hallucinatory perspective to follow. Joaquin Phoenix's hippie private investigator works a case that has so many ins and outs that keeping track of its various strains requires a diagram. But the journey itself is an assemblage of brilliant performances, out-there situations, and a delirious sense of bemusement and confusion about what's happening onscreen. Watching Phoenix plunge himself into a stoner persona and react with hippie confusion, delusion, and bewildered delight at the film's scattered array of characters is pure joy; watching the rest of the cast (Josh Brolin, Benicio Del Toro, Reese Witherspoon, and Martin Short) join him only adds to the charm. Anderson executes the film with his masterful, yet restrained technical expertise, and delivers a film that is at once a work of trippy art and absolute pleasure.
2. The Grand Budapest Hotel
The Grand Budapest Hotel was Wes Anderson's most visually loaded motion picture to date, and beyond pure aesthetics, it's also one of his most emotionally complex and just plain funny films. Set in a bygone era (for which this director often demonstrates a marked romanticism), the film looks back at a time when manners, finesse, service, and decorum mattered. Here we find Ralph Fiennes's Gustave H., a concierge for an old world hotel in Eastern Europe who, much like Anderson, knows that the devil is in the details. When the plot turns into a Hitchcockian wrong-man thriller, the material only becomes more entertaining. Along with easily the best ensemble of the year (including F. Murray Abraham, Adrien Brody, Willem Dafoe, Jeff Goldblum, Jude Law, Edward Norton, Harvey Keitel, Tilda Swinton, and Saoirse Ronan), Fiennes is brilliant. It's any wonder how the cast isn't lost in Anderson's whimsical set and production design, but somehow it all congeals into a pitch-perfect assembly—like one of the complex, delectable desserts created by the film's pâtissier's apprentice. Every bite is layered, beautifully constructed, and overwhelmingly delicious.
1. Under the Skin
It's not often that I sit down in a theater and truly feel like I'm seeing something that I've never seen before, and yet Jonathan Glazer's transportive work Under the Skin left me with that feeling. Glazer takes influence from Stanley Kubrick in this hypnotizing tale about a female alien hunting men for food in Glasgow, Scotland. And despite this somewhat cliché plot description and its clear influences, Glazer's film is a work of pure cinematic art. The director begins by providing us with no context whatsoever for what's happening onscreen, showing us shapes and sequences that are devoid of exposition. He submerges us in the alien's point of view, and then Scarlett Johansson's immersive performance draws us into a trap. Indeed, Glazer shot scenes on the Glasgow streets, sometimes with actual pedestrians, to juxtapose their thick accents as alien next to Johansson's British inflection for the film. It's all given a hallucinatory feeling by Mica Levi's haunting score.
More than just its innovations to narrative delivery and visual approach, Under the Skin is a deeply saddening and profoundly emotional work as well, demanding the most from its viewer's sense of empathy. It tells us so little about what's going on but still manages to evoke a powerful degree of feeling. And regardless of its content, it never feels like a science-fiction story or a genre piece at all; rather, it feels like an other-worldly character study. How many other films in 2014—how many other films period—have achieved what Glazer has done here, as both an art film and a narrative exercise? The closest examples that come to mind are the works of Kubrick, of course, and also David Lynch. For all its singularity and lasting sense of awe, Under the Skin remains, unquestionably, the best film of 2014.