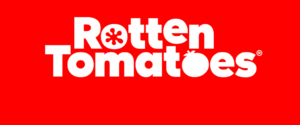 Patreon Exclusive
Rotten Tomatoes Payola and Critical Ethics
You may have read last week in Vulture about a PR firm called Bunker 15 that paid smaller, self-published, Tomatometer-approved critics to post positive reviews on Rotten Tomatoes for Ophelia. The 2018 film had a poor reception initially, with a 46% rating on RT. However, after the firm began paying critics, it achieved the desired "Fresh" label. The firm would offer these critics $50 or more in payola for a positive review, and they would also lobby critics to change their negative reviews to positive ones.
The Vulture story spends most of its word count questioning the influence of RT on the film industry. Sure, the Tomatometer score can have a significant impact on a film's box-office performance, and studios and distributors often make decisions about marketing and promotion to appeal to that score. It's shameful, yet not altogether surprising, that PR firms would attempt to manipulate the RT score. But director Paul Schrader shrewdly summarized the problem: "Rotten Tomatoes is something the studios can game. So they do."
---
The full editorial is currently posted on Patreon. Join Deep Focus Review's Patron community, and you'll receive exclusive access to this review and many other writings published on Patreon first.
Patrons also get access to:
• Exclusive weekly blog posts
• Streaming recommendations every Friday
• Polls to pick the movies reviewed on Deep Focus Review and Patreon
• Pick your own "Reader's Choice" review (at the Screenwriter tier or higher)
• Polls that decide the next entry in The Definitives