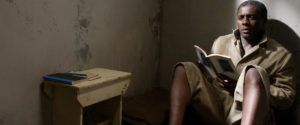 Mandela: Long Walk to Freedom
2 Stars
Director

Cast

Rated

PG-13

Runtime

139 min.

Release Date

11/29/2013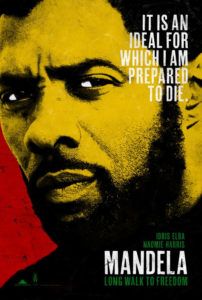 Made in the tradition of respectfully prosaic biographies, Mandela: Long Walk to Freedom concerns the inspiring subject matter of the late Nelson Mandela's life through uninspired filmmaking. The South African revolutionary and President who ended the apartheid and earned the nickname "father of the nation", Mandela's life story proves too long and complicated for just one film. Director Justin Chadwick (The Other Boleyn Girl) and William Nicholson (Elizabeth: The Golden Age) adapt Mandela's 700-page autobiography of the same name into a 139-minute film that marches in a hurry through its subject's life, barely touching on significant moments or details for the sake of time. It's a typical, classical approach to the historical biography on film, not unlike Richard Attenborough's Gandhi (1982) or Lee Daniels' The Butler, didactic and emotionally empty and arriving on the screen with forced moments of inspiration. Though the approach is undemanding and rather bland, the film benefits from Idris Elba's powerful performance.
Before Clint Eastwood released Invictus in 2009, a film that focuses on a single episode from Mandela's life, that film's star Morgan Freeman had worked with producer Anant Singh and several screenwriters to transform Mandela's book into a suitable screen adaptation. Freeman wisely moved on to Eastwood's picture, a thoughtful consideration of how Mandela brought the white Afrikaners and ruling blacks together through post-apartheid South Africa's participation in the Rugby World Cup. Other films have tried (and failed) to bring Mandela's story to the screen with equal measures of breadth and profundity: Danny Glover starred in the early HBO production Mandela (1987); Sidney Poitier starred opposite Michael Caine in 1997's Mandela and de Klerk, about the relationship between Mandela and South Africa's last apartheid president; Goodbye Bafana featured Dennis Haysbert and followed the friendship between Mandela and a prison guard (Joseph Fiennes); and two films have been made about his wife Winnie Mandela, the BBC's TV movie Mrs. Mandela (2009, with Sophie Okonedo and David Harewood) and Winnie (2011, with Jennifer Hudson and Terrence Howard).
Singh instead teamed with Chadwick, and their film opens with ethereal, sunswept images at dawn, depicting Xhosa village children entering a rite of passage into teendom and then young adulthood. Among the children is Mandela (played at these stages by Siza Pini and Atandwa Kani), and therein the film immediately establishes the protagonist as a great man destined for a momentous path. With dizzying speed, the film moves along into Mandela's adulthood (now played by Idris Elba), stopping in standard biographical format only for significant moments of marriage, birth, death, noteworthy acts of violence, major speeches, and political turns. Mandela moves from his status as a successful young lawyer to a political-minded activist; from the figurehead of the African National Congress (ANC) to a rebel on the run from the violent Afrikaners; from his 27-year imprisonment to his release and emergence as South Africa's President. Along the way, he's married to activist Evelyn Mase (Terry Pheto), hastily divorced, and married again to his second wife Winnie (Naomie Harris), whose own radical activism and controversial life feel underdeveloped.
As the film cuts abruptly between significant events in Mandela's life, it's difficult not to admire Elba's fine performance. Elba doesn't look much like Mandela, but he perfectly captures his voice and accent, and the actor's signature swagger demonstrates the young Mandela's confidence as a youthful ladies' man, activist, and revolutionary. Elba, best seen on BBC's cop drama Luther or HBO's The Wire, hasn't yet found a worthy exhibition for his significant presence on film. He's usually reduced to playing one-note officers or military men (evidenced in Pacific Rim, Prometheus, or 28 Weeks Later). Although he brings a humanity to Mandela that keeps us with the haphazardly assembled material, he's saddled with inconsistent old-age makeup. One scene in particular, when as a prisoner Mandela first looks upon his daughter Zindzi (Lindiwe Matshikiza), shows a shoddily wrinkled face and enormous makeup-enlarged head, but below this is Elba's muscular and imposing frame—an odd juxtaposition to be sure. The illusion is far from complete. Harris also deserves note for her fiery performance, but the film doesn't do Winnie's discordant life justice by forgetting about her character for long stretches.
Mandela: Long Walk to Freedom is particularly interesting in the third act, when Elba convincingly represents the more introspective Mandela as a wise and thoughtful leader whose compassion has grown and whose intellect has not abandoned him, these peaceful scenes set against cutaways to South Africa's most tumultuous period. Chadwick and Singh's production looks professional and sharply lensed by cinematographer Lol Crawley (whose low-sun shots result in blended purples and oranges worthy of Monet), and the use of actual crowds (as opposed to the oft-used CGI extras) does not go unnoticed. But overall, the production lacks depth in favor of its conventional approach to a historical biography and the dutiful veneration of its subject. There's enough material here for a trilogy of films about Mandela's life (broken into early life, imprisonment, and post-release achievements); however, the material has been crammed into a relatively short runtime and sacrifices its emotional impact in its embrace of a classical biographical structure.