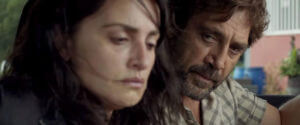 Reader's Choice
Reviews commissioned and selected by Patrons
Everybody Knows
3.5 Stars
Director

Cast

Javier Bardem

,

Penélope Cruz

,

Ricardo Darín

,

Bárbara Lennie

,

Inma Cuesta

,

Elvira Mínguez

,

Eduard Fernández

Rated

R

Runtime

132 min.

Release Date

05/08/2018
Everybody Knows opens on clock gears in a church belfry. Long ago, lovers etched their initials, "L" and "P," above the two benches near the wheels and pinions. Now the space belongs to birds that sneak inside through the clock's broken facade. Still, the clock ticks away. Writer-director Asghar Farhadi ratchets suspense with heated emotional timbre, combining melodrama with conventional thrills that function like clockwork. To watch the film is to find yourself clicking along with his characters' lives so completely that you cannot help but feel caught in its relentless escalation. Farhadi's eighth feature, his first in Spanish, diverts from his cinema's usual social critique of his native Iranian culture. Even so, the film adheres to Farhadi's well-established blueprint of disrupting seemingly everyday lives with an inciting incident that soon unravels everything about the characters. At the same time, it presents a moral puzzle to which there is no correct solution. Although many critics considered it a disappointment upon its release in 2018, Everybody Knows remains a vibrantly acted and photographed film that breezes by over its 132-minute runtime.
Real-life couple Penélope Cruz and Javier Bardem star as Laura and Paco, former lovers who have since married other people and moved on with their lives. Laura moved to Argentina to start a family with Alejandro (Ricardo Darín), and they have two children, the teenage Irene (Carla Campra) and much younger Diego (Iván Chavero). Before leaving Spain, Laura sold her inherited land to Paco at a bargain price, resulting in a family scandal. Since then, Paco has cultivated a flourishing vineyard with his wife, Bea (Bárbara Lennie). Laura and Paco, and their respective families, meet for the first time in years for a wedding. The film overflows with a disorienting number of aunts, uncles, cousins, and other unspecified relations, and keeping track of them becomes a challenge. Their reunions are our introductions, and Farhadi isn't interested in explaining the family tree. Eventually, the faces become familiar, and the film isolates a handful of leading players in the church wedding and subsequent bacchanalia. Irene, who has spent the day flirting with Felipe (Sergio Castellanos), suddenly feels tired, and Laura brings her to bed. Then, after dealing with a power outage, Laura checks on her children and discovers Irene is missing.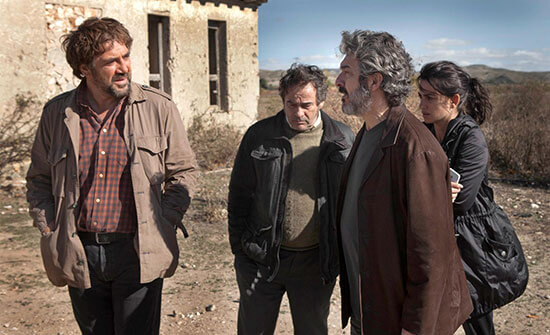 Those familiar with Farhadi's filmography may think of About Elly (2009), about a group of friends on a weekend getaway that sours when a woman goes missing, and the response ranges from mild inconvenience to panic. Everybody Knows deals in more conventional terms when Laura receives a text from kidnappers asking for a €300,000 ransom, warning that Irene will die if they contact the police. The situation shatters Laura, and it must be said that Cruz's absolute devastation looks convincing and heartrending. The character cannot bring herself to call her husband, who stayed behind in Argentina. Alejandro is thought to be wealthy and once contributed a hefty sum to the church; however, he has since fallen on hard times. Perhaps out of his lingering feelings for Laura, Paco gets proactive to help. No one has the ransom, but an ex-cop advises them to pretend as though they're gathering the funds. So Paco makes an offer to sell his half of the vineyard to his business partner, but soon he will be asked to make that sacrifice for real. 
The director's signature layering of characters and plot remains in full force here. Everybody Knows uses the kidnapping to raise questions about how far past and present relationships go, and how money and property can drive moral choices. Does Paco, once "the servant's son" to Laura's family, owe her for selling him that land for cheap so long ago? Did Alejandro, who eventually joins his family in Spain, arrange the kidnapping to resolve his money problems? When Laura tells Paco that she wants him to sell his land, she confesses that Irene is his child—the product of a one-last-night rendezvous. Should this require him to pay the ransom, or has Laura invented this to secure her daughter's safe return? And will Alejandro's pride allow him to take Paco's money? While Farhadi squeezes his characters, he wrings out terrific performances from the cast. Darín appears exhausted and broken. Cruz seems to empty her heart into the role, playing Laura as traumatized beyond action. Bardem's central performance evokes a lifetime of hard work, and yet he must surrender to his love for Laura. At one point, Bea observes a streak of gray that appears in his hair, and Barden's frantic turn convinces us that the situation, and Paco's torment, have scarred him.
Farhadi's roots in theater carry over into his formal choices, delivering a drama composed of intense conversations and debates about past and future decisions. He's not interested in elaborate camera movements or calling the viewer's attention away from this moment. Pedro Almodóvar's regular cinematographer, José Luis Alcaine, shoots using handheld cameras, following behind characters as they move through interior spaces. Hayedeh Safiyari's editing is brisk and fluid, narrowly avoiding what might be called choppiness. The visual treatment adds to the delirious celebrations early in the film, but the same style also creates a hectic pitch after the kidnapping. Farhadi connects joyful energy and urgent chaos with the same heightened aesthetic, which proves absorbing. Filmed in Torrelaguna, a town just north of Madrid, the sun-drenched and arid landscapes give way to frequent downpours, and that volatility extends to his actors and the dramaturgy. This is a film of voluminous emotion, and while less subtle than his work in Iran, his form follows the intent.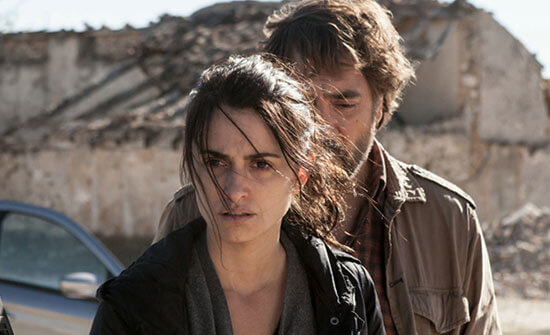 Everybody Knows also has the unfortunate distinction of being Farhadi's most underrated picture to date. The film arrived after a string of the director's commercial and critical successes, including A Separation (2011), The Past (2013), and The Salesman (2016)—films that earned him two Oscars for Best Foreign Language Film and several other major awards on the global festival circuit. Everybody Knows won less recognition and received many downcast reviews from underwhelmed critics. Many pointed out how often characters mention the title, yet Farhadi chose not to include Leonard Cohen's song of the same name—persnickety critiques, to be sure. Detractors noted how Farhadi's plot architecture seemed shoddier than his previous work. In The New York Times, A.A. Dowd observed the film is "at once over-plotted and flimsy, a welter of reversals and revelations that don't so much resolve as collapse." Peter Travers' review in Rolling Stone noted how "The machinations begin to smack of desperation. Don't hold this against Farhadi. Everybody knows he's capable of doing a lot better." The majority of critics wrote positive reviews yet reserved all-out praise given Farhadi's superior work elsewhere.
Although Everybody Knows raises questions of morality and social obligation, the pressures of which amplify with each passing second of screentime, there are no correct answers in Farhadi's films. There is no justice for Irene—the kidnappers receive their ransom and, by the end credits, get away with their crime—and thus no resolution to the conflicts between the families. Such equivocations supply the most fascinating aspects of films such as About Elly or A Separation, though perhaps not this one. If the questions here prove less compelling than in Farhadi's other films, even bordering on commonplace given the somewhat cliché kidnapping subject matter, the performances elevate the film into a thrilling experience. Bardem and Cruz have shared the screen many times, but their work here approaches Vicky Cristina Barcelona (2009) as perhaps their finest onscreen collaboration. Both performers disappear into their roles, allowing the film's undeniable immediacy to take over and leave us eviscerated afterward.
(Note: This review was originally suggested on and posted to Patreon on April 19, 2022.)