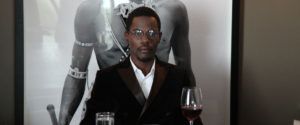 Da Sweet Blood of Jesus
2 Stars
Director

Cast

Rated

R

Runtime

123 min.

Release Date

02/15/2015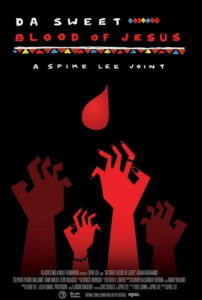 Spike Lee's Da Sweet Blood of Jesus came about after a successful Kickstarter campaign raised about $1.4 million for the director to remake Ganja and Hess (1973), one of playwright and novelist Bill Gunn's three ventures into filmmaking. The original film starred The Night of the Living Dead actor Duane Jones as a doctor infected with vampirism after he's stabbed by an ancient dagger. Gunn used the material to critique—among harsh appraisals of religion and elitist caucasians—the assimilation of African Americans into white culture. Lee's update has an angrier but less focused approach, losing its potency in the director's habitually drawn-out runtime and tonal unevenness. But the broadstrokes of Gunn's film are kept intact, even if Lee delivers a work that feels less vital than the original.
Just as in Lee's last effort, his disappointing 2013 remake of Park Chan-wook's seminal Oldboy (2003), there's a dry and listless delivery to scenes drawn from his source material. As Lee's last several films have demonstrated, he seems to lose focus while capturing singular, beautiful, interesting, and sometimes horrific sequences by dwelling on those qualities themselves, as opposed to how such scenes relate to one another. And when he places these sequences back-to-back, the overall outcome can feel inconsistent. Consider the title sequence, which features a young dancer performing on sidewalks, parks, and basketball courts of Brooklyn. The dancer seems to glide on air, as if suspended in an anti-gravity environment. These are impressive shots and fascinating moves to behold, but what do the opening credits have to do with anything else in the film? Nothing much.
The story follows Dr. Hess Greene (Stephen Tyrone Williams), whose late Wall Street rich parents left him an impressive estate on Martha's Vineyard. Hess curates African art for The Museum of the Republic of Brooklyn, and their latest acquisition is an Ashanti dagger that, unbeknownst to Hess, carries a curse. When Hess' colleague, a very depressed Lafayette Hightower (Elvis Nolasco), attacks Hess in his home with the dagger, Hess discovers he has a sudden thirst for blood—so much so that he begins lapping up Hightower's red stuff off the floor. Without remorse or much need of convincing, Hess adopts a new lifestyle based around the consumption of blood; he even resorts to stealing donor blood from a doctor's office. Before long, Hightower's widow Ganja (Zaraah Abrahams) comes looking for her late mate, but she's immediately swept away by Hess, and through their coupling, they become lovers for eternity. (At least, that's the idea.)
Dead prostitutes, a body in the freezer, a random lesbian sex scene, and a couple moments of gristly violence won't be enough to interest horror fans. Da Sweet Blood of Jesus isn't a genre exercise, like Lee's Inside Man (2006) was. Rather, the film tries to deliver a commentary about American culture, which blurs and reassigns what it calls criminal based on what happens to be popular at the moment. Lee applies this larger sociological constant to his common themes of race and religion in African American culture, while the vampire aspects of the film suffer. Sadly, wooden and dryly delivered performances from both Williams and Abrahams don't improve matters. Indeed, with his shoestring budget, Lee could not afford the caliber of actor that could have made Hess a complex, sympathetic character regardless of what Lee and Gunn's script had to say about them.
Though not executed by Lee's usual troupe of tech support, those involved in this independent production give the film that "Spike Lee joint" feel. Bruce Hornsby's piano score stands in well enough for Lee regular Terence Blanchard. Daniel Patterson's sharp digital photography performs well too, capturing a number of the director's astounding signature moves. Familiar players such as Stephen Henderson and Thomas Jefferson Byrd also appear, much to our enjoyment. Lee, ever self-referential, sets Hess' property on forty acres (as in Lee's production company, 40 Acres and a Mule), then calls back to Red Hook Summer (2012) for a nod to that film's late Bishop Enoch, played by Clarke Peters. A pedophile, Bishop Enoch ran the Lil' Piece of Heaven Baptist Church, which plays a crucial role in the morally stark climax, where Hess seeks out a cure by way of spiritual redemption.
Despite the knowing references, Da Sweet Blood of Jesus has been rethought and recycled until the energy that made the original such a jolt feel fizzled out and, in a marketplace saturated by vampires, now rather dull. Hess' cold exterior represents another in a long line of Lee's protagonists who sells his soul, and through the course of the film comes to regret his decision later (for another example, see Bamboozled). Lee's variations on this theme usually prove interesting; but here, the characters are not developed with the necessary dimensionality to make them relatable beyond their metaphoric status. That, and Lee doesn't have enough fun with the material; this is a humorless film. Still, Da Sweet Blood of Jesus contains Lee's original, thought-provoking ideas, while it also allows Lee to pay homage to Gunn. Lee was clearly passionate about his source material; this critic just wishes the director's characters were as passionate.