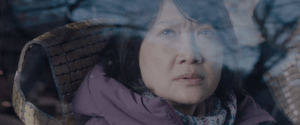 MSPIFF 2023 Dispatch – Part 2
These films were screened at the 42nd Minneapolis St. Paul International Film Festival (MSPIFF), which runs from April 13-27, 2023. Check here for the full lineup. Select films reviewed below will receive separate full-length writeups, some for their wider release, some exclusive to Patreon. In the meantime, here are some initial impressions. Read Part 1.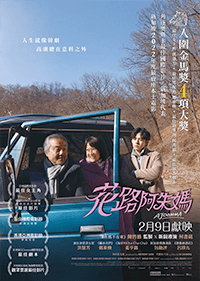 Ajoomma
The first-ever coproduction between Singapore and South Korea is also the work of first-time filmmaker He Shuming, an AFI graduate whose Ajoomma was Singapore's submission to the Oscars for Best International Film. The supremely confident debut premiered at the Busan International Film Festival last year, and it has since earned several awards and nominations on the festival circuit. Based on He's mother, the story follows a widowed "Ajoomma" or "Auntie," a somewhat derogatory term meaning older woman. Veteran Singaporean TV star Hong Hui Fang stars in her second film appearance. 
The story follows the titular Auntie on a group tour from Singapore to South Korea, which she had planned with her son, who cancels last-minute because he has an important job interview. Obsessed with Yeo Jin-goo, a Korean soap opera star, Auntie's "Secrets of the Stars" tour includes locations from her favorite show. And she's prone to lose herself in daydreams about Yeo. But almost immediately, her trip takes a detour when the guide, Kwon-Woo (Kang Hyung-seok), accidentally leaves her behind. In a country where few speak Mandarin, and she doesn't speak Korean, she forms a bond beyond language with a kindly security guard (Jung Dong-hwan), an "Uncle" who offers to help her get back to the tour. 
In the Q&A after the film, He said that if he could only make one movie, he wanted to make one his mom would like. His relationship with his mother inspired the Auntie character, as well her relationship with her son, including how they don't really talk about his sexuality as a gay man. Refreshingly, He and co-writer Kris Ong avoid sentimental traps, though there were plenty of opportunities to resort to schmaltz, predictable romances, and overly happy endings. A few plot detours feel manipulative, such as introducing a sick dog and its subsequent funeral, but they're effective despite their manipulation. 
The resulting film is part road movie, part fish-out-of-water tale, and part drama about a middle-aged woman entering a new chapter of her life. Think Little Miss Sunshine (2006) meets The Out of Towners (1970) meets Gloria (2013, 2018). Even if you haven't seen those particular films, the genres are commonplace enough that Ajoomma will seem familiar. Still, despite being assembled from familiar tropes, this is personal storytelling, tenderly made and lighthearted enough to deliver a clear crowd-pleaser. 3/4 Stars.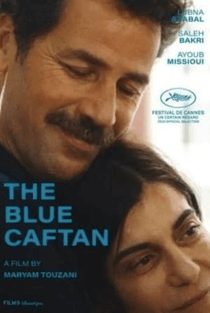 The Blue Caftan
An understated drama about emotional restraint and unspoken feelings, The Blue Caftan is the second film, after Adam (2019), by Moroccan writer-director Maryam Touzani. Having debuted at the Cannes Film Festival last year, the patient drama explores a forbidden love triangle. Halim (Saleh Bakri) is a skilled textile worker and a master of ornate designs. His wife, Mina (Lubna Azabal), manages their caftan and fabric store in the Salé marketplace. When they hire a new apprentice, Youssef (Ayoub Missioui), to keep up with demands, Mina notices how Halim gazes at Youssef longingly. Although the story progresses as you might expect, it's handled with tenderness, warmth, and a surprising third act. 
The title refers to a new commission that will take Halim nearly two months to complete—a gorgeous petroleum blue garment with detailed gold stitching. The story unfolds over the ensuing weeks, as pressure mounts from customers who are waiting for their garments, and Halim continues his slow work on the caftan. Meanwhile, delicate scenes where Halim oversees Youssef's progress or explains to him how a caftan must endure time and its owner, reveal the growing affection between them. But Halim does not act; instead, he visits the local hammam for a random sexual encounter with another man. 
Set entirely at locations within the cramped medina, Touzani's film has a spare, even claustrophobic quality, echoed by Virginie Surdej's hand-held, close-quarters cinematography. Much of the film appears in shallow focus, captured in predominantly close-up and medium shots that convey the physical closeness between characters who struggle to communicate with one another. The visuals suggest that there's much more happening in every scene than what we can see, an apt metaphor for the characters' repressed emotions. 
The first half builds gradually, at a clip that may prove too measured for some, but the second half becomes more complex and engaging. Mina's fight with breast cancer gives her a newfound openness and desire to confront everything in her marriage that has gone unspoken, albeit in a supportive way. Azabal is the heart of the film, full of playful energy and comparative openness. In an overwhelming scene, her character reminds Halim, "Don't be afraid to love." But Bakri and Missioui's characters must conceal their impulses. Unfortunately, Mina's cancer becomes a dramatic convenience that allows Halim to explore his repressed desire with her blessing. Still, there's a quiet nobility to The Blue Caftan that renders these emotions poignant and never overstated. 3/4 Stars.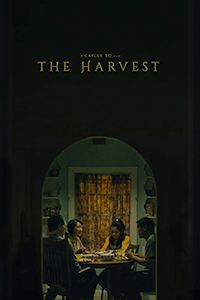 The Harvest
In The Harvest, Doua Moua stars as Thai, the long-absent son of a Hmong-American family living in Southern California. Living hours away in San Francisco, Thai returns home only to be confronted by the generational and cultural conflicts that prompted him to leave in the first place. His teen sister Sue (Chrisna Chhor) and mother Youa (Ying Yuen) want him to return home for good. But his domineering father, Cher (Perry Yung), holds a resentment that Thai left, evident in his angry silence and unwillingness to communicate his feelings.
The script, written by Moua, regularly falls into soap opera tonality and situations, playing like a drama on The CW Network. Thai is in a secret relationship with someone, who may or may not be Hmong, back in San Francisco. Sue must hide her relationship with a Black teen from her parents. Cher needs a kidney transplant. Youa stays out later than usual, clearly keeping a secret. There's plenty of potential for worthy melodrama here, but the characters lack the definition and idiosyncrasies that would make them believable. In the attempt to make these characters seem like everyday people, Moua forgot to give them personalities. 
This might be passable, except for director Caylee So and editor Frank Martinez's languid pacing that drags out the mundane. At 109 minutes, the film could have used a tighter edit, perhaps discarding some of the many scenes that neither drive the narrative forward nor add to the story's flavor. In its current form, there's a lot of meandering that seems to go nowhere, even though Brian Nguyen's digital cinematography looks sharp. All the while, the background-tone score by Roman Molino Dunn robs the self-serious material of weight and renders it neutral. 
The story follows the tradition of Asian-American films such as Ang Lee's The Wedding Banquet (1993), Wayne Wang's The Joy Luck Club (1993), or Lulu Wang's The Farewell (2019). Each deals with the next generation of immigrant families who feel the pressure of tradition and break from it. Where The Harvest misses the mark is the inadequate texture and often unspoken reasons for the cultural divide. A pair of flashbacks to Thai's birth and some passing remarks about other cultural specificities don't amount to a strong portrait of Hmong culture, which in turn softens the conflict. 2/4 Stars. 
One response to "MSPIFF 2023 Dispatch – Part 2"