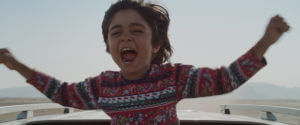 The 41st Minneapolis St. Paul International Film Festival ran from May 5-19. Learn more here. Some films mentioned below will be reviewed separately in full-length writeups, but for now, here are some initial impressions of the festival's third week. Read about Week 1 and Week 2.
If The Phantom of the Open, the opening night selection at the Minneapolis St. Paul International Film Festival, could be accused of being a conventional crowd-pleaser, the same cannot be said of Neptune Frost—a bold vision filled with confronting ideas and luminescent imagery captured in touches of ultraviolet light. Alt-rapper Saul Williams wrote and co-directed alongside Rwandan actor/playwright Anisia Uzeyman for an out-there statement of anti-capitalist, anti-colonialist science fiction. Blending musical performance with Afrofuturist themes, the film follows a coltan miner, Matalusa (Kaya Free), who escapes slavery and eventually helps lead a group of hackers in a rebellion. Joined by the intersex Neptune (Elvis Ngabo, Cheryl Isheja), the group defies the Powers That Be who exploit the local land and people, using a combination of technology and cosmic energy. Sound weird? You have no idea. But this film isn't about traditional storytelling. The political overtones have much in common with Third Cinema precepts, defying the usual narrative mechanics to which most Western viewers are accustomed. Using an intentional aesthetic alternative and wrapping up its post-colonial ideas into a defiant embrace of in-between states of gender, politics, consciousness, and time, the film refuses to conform. Although it opens on June 3 in limited release and Kino Marquee, this wild visual and thematic experience resolves to be about more than selling tickets. 
Undeniably more straightforward is Hinterland, a murder mystery set in Vienna just after World War I. A co-production between Austria and Luxembourg, the film borrows cockeyed angles and set design motifs from German Expressionist sources; however, the execution relies on blue screen technology in a manner that recalls Sky Captain and the World of Tomorrow (2004) or The Mill and the Cross (2011). The effect isn't always successful and creates anachronisms between the human actors and CGI backdrops, which look warped and twisted to an almost cartoonish and thus distracting degree. By contrast, the characters behave as though grounded in reality. Narratively, the film adheres to a straightforward detective thriller structure: POW camp survivor Peter Berg (Murathan Muslu, sporting a modern beard fade, another anachronism) returns home after the war to resume his job as a detective. His case entails a series of gruesome murders of fellow POWs, leading to personal revelations and an unpacking of wartime trauma. But this style-over-substance affair, directed by Stefan Ruzowitzky (Patient Zero, 2018), never quite clicks beyond its neat-looking setup.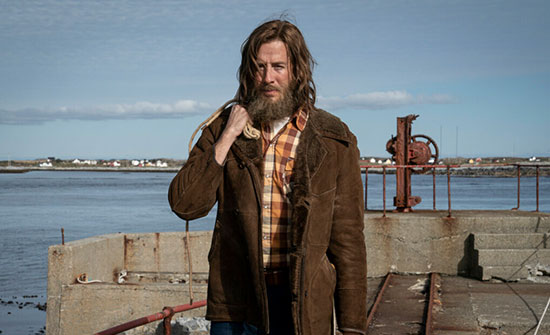 Norwegian filmmaker Hallvar Witzø fares better with Everybody Hates Johan, his feature debut that plays like an accessible Sundance indie comedy. In it, the titular, lovable oddball (played by Pål Sverre Hagen) comes from a rural town at the end of a gulf in Norway. Since childhood, he has adored explosions. His parents were resistance demolitionists in World War II who blew themselves up by accident, and regardless of the evident danger, Johan has been drawn to explosives for both work and recreation all his life. The quirky comedy, often dark and surprisingly tender, details Johan's lifelong stigma in his hometown following a number of accidents and mishaps involving dynamite—some of them with life-altering results. Still, there's a familiar balance of humor and sadness here that follows Johan's lovelorn search for companionship. Hagen's excellent performance as a beleaguered innocent anchors the narrative and, comic setpieces aside, manages to evoke genuine feeling. The ending feels a little rushed after a long stretch of time passes in a single cut—leaping over the fate of a beloved character—but the finale left me in tears nonetheless. The gorgeous scenery captured by cinematographer Karl Erik Brøndbo and an excellent score with music by Jørund Fluge Samuelsen help make this one of the festival's most accessible films. 
Similarly, Montana Story presents a dramatic structure seemingly designed for festival audiences. If there's any downside to that reality, it's that the majority of viewers will see the film at home (at the time of this writing, it's playing in a few theaters around the US). Still, the writer-director team of Scott McGehee and David Siegel (What Maisie Knew, 2012) capture some stunning imagery of Montana's vast panorama to contrast their intimate human drama—even if cinematographer Giles Nuttgens relies too heavily on jerky drone shots. Haley Lu Richardson and Owen Teague give raw performances as siblings whose lives have been shattered to varying degrees by their abusive father, a former defense attorney for a shady mining company who has since fallen into a coma after a stroke. With their father's death imminent, the children attempt to reconcile their relationship and unravel how he has damaged their lives. The leisurely-paced drama has been compared to Kelly Reichardt's work (First Cow, Certain Women), but the characters here speak about their emotions and pasts too much for that parallel to stick. Montana Story follows a more traditional indie drama track, though Richardson and Teague elevate the material with committed performances. 
Film festivals often showcase relatable stories from unique perspectives or distinct subjectivities. That's certainly true of several titles above, but there's also Sinkhole, a South Korean blockbuster that resembles disaster movies like Daylight (1996) and Dante's Peak (1997). For some Western viewers, the international release may seem different, but really it's just familiar popcorn-munching fun. It's about an apartment complex that drops into a—you guessed it—sinkhole, leaving several inhabitants stranded and trying to survive. Meanwhile, a rescue team on the surface tries to find a solution. Hugely popular in South Korea, the film's director Kim Ji-hoon balances slapstick comedy, summer movie VFX, and some affecting character notes. Fortunately, Sinkhole doesn't rush into the action and takes plenty of time building characters, so when the ground drops out from beneath them, an unmissable humanity and commentary about economic disparity emerge. If the format feels about 25 years too late, it's nonetheless a worthy entertainment that, similar to Parasite (2019) or Netflix's Squid Game (2021), critiques how people remain stuck in a capitalistic rat race. 
I can't think of a better way to end than on a road movie—a genre that festival audiences historically favor, as evidenced by everything from Paris, Texas (1984) to Little Miss Sunshine (2006). Indeed, one of MSPIFF's best offerings was Hit the Road from Iranian writer-director Panah Panahi. Embracing a road movie template—complete with ups, downs, and life lessons learned—Panahi spends much of the film inside a family's SUV, exploring their idiosyncratic behavior and looming future. The broken-legged father (Hasan Majuni) sits in the backseat with the sick family dog and rambunctious younger son (Rayan Sarlak, unbelievably cute and hilariously chaotic). The eldest son (Amin Simiar) and mother (Pantea Panahiha) in front take turns driving. Like the unnamed characters, there's an unspecified conflict that has required them to smuggle the older son out of the country, giving every moment of levity an unspoken layer of fatalism. Panahi shoots the film in long takes, investigating and immersing the viewer in the family's shifting dynamics: lively car-ride karaoke, uncertainty about the future, and the blithe freedom of youth contrasted by the responsibilities of adulthood. Although dog lovers will be left devastated, the film manages a deeply affecting balance of charm and weight, anchored by the terrific cast headed by the soulful Panahiha and Sarlak's tireless energy. It's one of the festival's best offerings. 
2 responses to "MSPIFF 2022: Week 3"