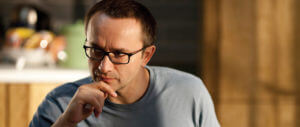 Andrey Zvyagintsev Retrospective
Andrey Zvyagintsev is a Russian film director who was born in 1964. He has become one of the most important and respected contemporary directors in Russian and international cinema with only five feature films: The Return (2003), The Banishment (2007), Elena (2011), Leviathan (2014) and Loveless (2017). This series is intended to give an overview of Zvyagintsev's career so far and celebrate his already impressive body of work.
Before he became a director, Zvyagintsev grew up in the Siberian town of Novosibirsk where he went to theater school as an actor. After serving in the Russian army between 1984 and 1986, he moved to Moscow in 1986 where he studied at the Russian Institute of Theatre Arts, again as an actor, until 1990. Zvyagintsev then worked as an actor for film and theater for several years, but this was a difficult time for him as he barely got any acting jobs and even worked as a street janitor for a while to make ends meet.
As Zvyagintsev did not find any fulfillment in acting, he turned to directing after a while and made a few TV commercials (his first directorial work was a cheap ad for a furniture salon). In interviews, Zvyagintsev has said that his decision to become a director was a gradual one, and that he is not able to pinpoint an exact moment when it was made. However, he has often cited seeing Michelangelo Antonioni's L'Avventura (1960) as an important factor in this decision.
In 2000, producer Dmitry Lesnevsky offered Zvyagintsev a job as a director for REN TV, one of the first privately held independent TV stations in Russia, which had been co-founded by Lesnevsky three years earlier. At REN TV, Zvyagintsev directed three episodes of the TV series The Black Room. Impressed by Zvyagintsev's work, Lesnevsky gave Zvyagintsev the opportunity to direct his first feature film, The Return. It was released in 2003, and it announced Zvyagintsev as a major directing talent by winning the Golden Lion at the Venice Film Festival.
As of 2020, Zvyagintsev has won and been nominated for several other awards. Most notably, he won the Jury Prize at the Cannes Film Festival for Loveless, the Best Screenplay Award at the Cannes Film Festival for Leviathan, and the Golden Globe Award for Best Foreign Language Film for Leviathan. He also received Oscar nominations for Best Foreign Language Film for both Leviathan and Loveless. Furthermore, he was a jury member at the Cannes Film Festival in 2018, when Hirokazu Kore-eda's Shoplifters was awarded the Palme d'Or.
Zvyagintsev has often been compared to the great Russian director Andrei Tarkovsky (Solaris). While there certainly are parallels between the two, Zvyagintsev has developed a unique style that sets him apart from other directors. His films stand out for their great sense of framing, the masterful cinematography by his regular cinematographer Mikhail Krichman, the use of several long takes, a tense and gloomy atmosphere, and open endings that leave much to the viewer's interpretation. In addition to that, and perhaps due to Zvyagintsev's education as an actor, he is always able to extract outstanding performances from his cast.
Thematically, Zvyagintsev's films mostly deal with familial relationships and religion. Furthermore, they contain a critique of contemporary society that has become more pronounced as his career progressed. This has led to some controversy in the director's homeland, especially surrounding his 2014 film Leviathan, which was accused of being anti-Russian. However, both these accusations and the Western media's coverage of them were overblown and unwarranted. Zvyagintsev's films contain universal truths about human nature that are not limited to a specific time and place, and it would not do them justice to put too much emphasis on their Russia-specific aspects and the partly negative reactions they have received in the director's homeland.
In this series, each of Zvyagintsev's feature films is reviewed from a critical viewpoint. Hopefully, this series will either heighten your appreciation for Zvyagintsev's filmography or expose you to something great you would have not discovered otherwise. If you are unfamiliar with Zvyagintsev's films, it is highly recommended to check them out. While they are admittedly challenging and patience-requiring, they run deep and offer numerous rewards to viewers who are willing to put in the necessary effort to get on the director's wavelength.
---
Click the poster to read the review:
---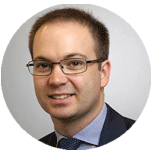 David Hill is a lawyer from Switzerland who currently works as a legal counsel for an insurance company. He has long had a passion for cinema, and he uses most of his spare time to watch and research films. His main interest focuses on arthouse films, and he occasionally makes contributions to Deep Focus Review as a guest writer.