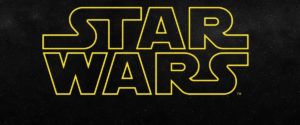 Star Wars: The Force of the Franchise
Since George Lucas' Star Wars debuted in 1977, the phenomenon has shaped our culture, for better or worse. Originally meant as a throwback to serial adventures, the franchise evolved into something more grandiose and expansive, yet still derived from sources such as Flash Gordon and the films of Akira Kurosawa. The iconic, enduring series changed the way Hollywood makes movies, and the influence of the film and its sequels is immeasurable, evidenced everywhere, and so ingrained that we can't help but take it for granted.
Indeed, the franchise and its mythology has been infused into our culture, popular or otherwise. Every time a movie franchise launches, adds a new prequel or nth sequel, you can thank the success of Star Wars and Hollywood's desire to replicate that success. Every time a film exec decides to pass on a risky story or arthouse venture in order to release another dull tentpole summer movie, thank Star Wars. Every time someone talks in Yoda's inside-out manner, swings a plastic lightsaber, or dresses up like a Storm Trooper, thank Star Wars. The phenomenon extends beyond movies to comic books, videogames, piles of toys, posters, and all manner of cross-promotional products, having an untold effect on everyone, young and old.
Given the far-reaching influence of all things Star Wars, returning to the films today without some degree of overexposure proves difficult. Nonetheless, these reviews of the Star Wars films attempt to assess each work without blind fandom, but a more critical look at the creative process through which they were made and how the films work well together, or not, as a whole.