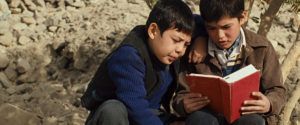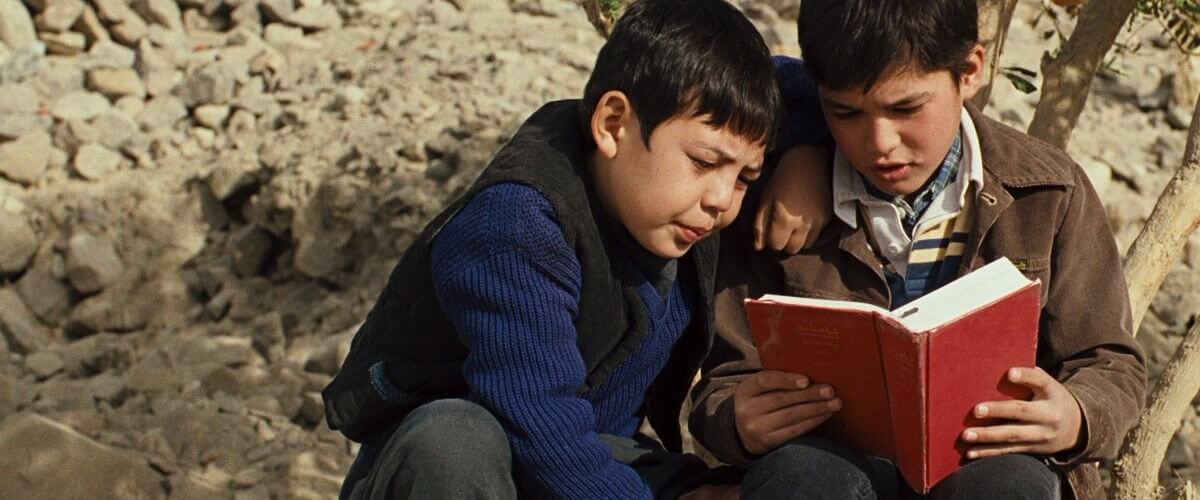 The Kite Runner
3.5 Stars
Director

Cast

Rated

PG-13

Runtime

122 min.

Release Date

12/21/2007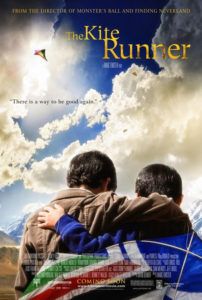 Before the Russian incursion, Taliban violence, and American meddling, Afghanistan, specifically Kabul in 1978, was a much more serene environment than what we now see in today's media. Early scenes in The Kite Runner, based on the best-selling novel by Khaled Hosseini, survey a market filled with ripe fruit, abundant fish and meat stands, and the perfume of fresh flowers igniting streets where children are free to play. And in communal sport, this ostensibly peaceful Kabul is home to kite competitions, where children maneuver their line to snip that of their competitor.
Ten-year-old Amir (Zekiria Ebrahimi) flies kites better than anyone else in Kabul; Amir's best friend Hassan (Ahmad Khan Mahmoodzada) is the best runner, chasing after lost challenger kites that fall to the ground, which the victor then owns. Hassan has an uncanny ability to simply know where a kite will fall, making him an asset and wonderful friend. Hassan, along with his father Ali, are employed as servants to Amir and his father Baba (Homayoun Ershadi).
Amir and Hassan's friendship exists under scrutiny, as their servant-master relationship appears, at least outwardly, suspect to their peers. Local bully Aseef (Abdul Salam Yusoufzai) exposes their own doubts about their alliance when he rapes young Hassan; Amir hides, afraid, leaving his friend to the dogs. Later, Amir's guilt over his cowardice grows into a burgeoning anger towards Hassan—he goes so far as to lie and accuse Hassan of theft so that his personification of guilt might simply go away. And despite Baba's forgiveness for the alleged theft, Ali and Hassan conclude their own employment in shame; their departure is like an appendage of their familial body ripped away. Soon the Russians invade Afghanistan, driving Amir and his father and everyone else to Pakistan, where those with enough money or wit (as a secularist radical and renowned public figure, Baba has both) can take refuge. But what about Ali and Hassan? Without the protection of Amir's family and their money, they are left in Afghanistan where their Hazarajat heritage makes them an unwelcomed minority.
Director Mark Forster and screenwriter David Benioff follow the book and tell Hosseini's story in its broken narrative form, beginning in the year 2000 with an older, married Amir living in America (and played by Khalid Abdalla). He reflects on his naïve childhood behavior toward Hassan after receiving a call from his father's friend Rahim Khan (Shaun Toub), who offers a way for Amir to make amends by returning home. The older Amir is a kite with the spool on America's ground; a part of his childhood, therefore a vast part of himself, still flies above Afghanistan. Only when he returns there to bring closure to those unsettled regrets can his spool and his extension exist in one place. When Amir does return, we're shown scenes of thrilling dramatic growth with his finally brave actions, bringing sentimental closure to the established conflicts. Pay particular attention to the movie's acting, where we see two of the best-yet-wholly inexperienced young actors emerge. Mahmidzada (Hassan) and Ebrahimi (the young Amir) give natural, surprisingly thoughtful performances, showing emotional nuances we rarely get from child actors this young, or even adult actors.
Delayed from November to a December '07 release, the film received some criticism for the scene of child rape, which according to reports, was edited down in respect of the child actors. Regardless, Mahmidzada has since commented that his home of Kabul sees such graphic depictions as disgraceful for the participants; he and Ebrahimi met backlash from their friends and community and worried that should they continue acting and receive higher paychecks, they might become kidnapping targets. The two child actors have since been moved out of Afghanistan with the help of Paramount Vantage.
Forster shot the picture sometimes in Dari (with accompanying English subtitles), and then sometimes in English—whatever the story required. I was discussing The Kite Runner with some minor acquaintances, describing only a skeletal plot in hopes that they might see it. My praises were met with slight recoil. Why would we want to see a movie about those people? My heart broke with their statements. Part of me believes a large, prejudice-filled section of the American populous will ignore this movie, if only because it involves Afghans. I suppose it's an American tradition to condemn a whole country for a few bad seeds. There are harrowing stories all over the world, regardless of religion or nation, and it saddens me to think someone would avoid this affecting drama based on the origins of its characters, in the same way people might avoid The Diving Bell and the Butterfly or The Orphanage because they come in French and Spanish, respectively. An answer to such close-mindedness resides in Jean Renoir's thesis for Grand Illusion: the fallacy that a country's borders somehow make its inhabitants different than those within another set of borders, when in truth, the differences are modest when placed next to comparable humanity. The Kite Runner considers a passionately human story, certainly fitting with Renoir's exception as a wonderfully poignant film beyond borders.