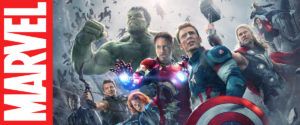 Marvel Cinematic Universe
Launched in 2008 with Iron Man, the Marvel Cinematic Universe marks an unprecedented blockbuster franchise (an overarching franchise comprised of smaller, individual franchises), not only in terms of Hollywood productions but also in the realm of comic book adaptations. With more than a dozen films and ever-expanding, Marvel Studios has brought classic and occasionally more obscure superheroes to life in consistently engaging films. For years, audiences were subject to subpar comic book films and underwhelming adaptations of classic comic characters, with only a few exceptions. The MCU has raised the standard of Marvel adaptations, as well as all superhero films.
Every few years, the individual superhero entries (such as Iron Man, The Incredible Hulk, Iron Man 2, Thor, and Captain America: The First Avenger) culminate into a major, comic book-like crossover (The Avengers). The urgency for viewers invested this multi-film structure has not only overjoyed comic book aficionados who watch as their much-loved stories come alive, but has also popularized comic books and superheroes into pop-culture instead of just nerd culture, for better or worse.
Whatever your opinion of superhero films, the influence and importance of the MCU is undeniable. But then, so is the escapist entertainment value of most of the MCU. This collection of Marvel titles celebrates the sheer fun and surprising depth of each MCU adventure. Click on the poster to read the review.